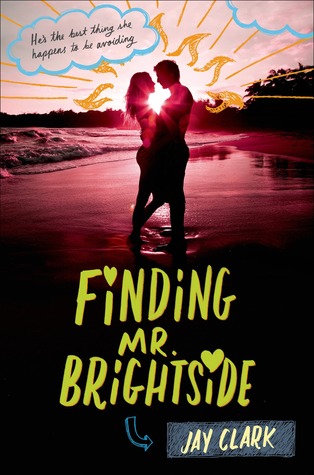 Abram and Juliette know each other. They've lived down the street from each other their whole lives. But they don't really know each other—at least, not until Juliette's mom and Abram's dad have a torrid affair that culminates in a deadly car crash. Sharing the same subdivision is uncomfortable, to say the least. They don't speak.

Fast-forward to the neighborhood pharmacy, a few months later. Abram decides to say hello. Then he decides to invite her to Taco Bell. To her surprise as well as his, she agrees. And the real love story begins.
About the Author
Biography
Ok 1. COVER LOVE!!!! I have to say I am in love with this cover!! I wish the ARC I had would have had this pretty cover on it. :( sad face.
Ok so this one was kind of a messed up book if you ask me. But it was very good!! The teens in this one have some major issues to deal with. Their parents had a torrid affair that lead to their deaths. If you ask me it was kinda karma! I mean if you fall out of love with your spouse end it don't put everyone through the crap of cheating. But ya know thats just my two cents.
Ok so this story is told in alternating POVs which worked out very well. You get to experience each characters pain and and happiness.
This one was a very good stand alone. And I really thought I was going to hate it. But ended up loving the crap out of it. This book really makes you see the struggles of ending up falling for someone you blamed for a tragic accident.
Ugh trying to figure out what else to say without giving to much away. Just know that this is one that is somewhat hard to get through but is so worth it.
Go Into This One Knowing
Death, Pills, and Awesomeness!
"All opinions are 100% honest and my own."


a Rafflecopter giveaway
Disclaimer: Thanks to Goodreads and Amazon for the book cover, about the book, and author information. If you can not see the link above you will need to turn off your spam blocker. Buying via these above links allows my site to get a % of the sale at no cost to you. This money gets used to buy items for giveaways.
https://www.facebook.com/CrossroadReview