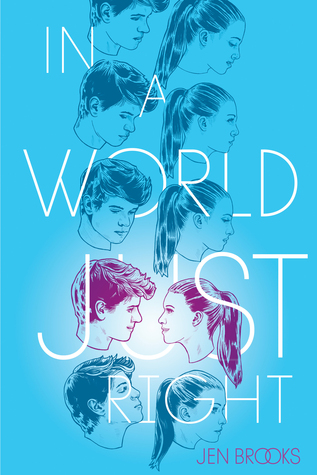 Imagination takes on new meaning for a uniquely talented teen in this debut novel that is a breathtaking blend of contemporary, fantasy, and romance.
Sometimes Jonathan Aubrey wishes he could just disappear. And as luck—or fate—would have it, he can. Ever since coming out of a coma as a kid, he has been able to create alternate worlds. Worlds where he is a superhero, or a ladies' man, or simply a better version of himself. That's the world he's been escaping to most since sophomore year, a world where he has everything he doesn't have in real life: friends, a place of honor on the track team, passing grades, and most importantly, Kylie Simms as his girlfriend.
But when Jonathan confuses his worlds senior year and tries to kiss the real Kylie Simms, everything unravels. The real Kylie actually notices Jonathan … and begins obsessing over him. The fantasy version of Kylie struggles to love Jonathan as she was created to do, and the consequences are disastrous. As his worlds collide, Jonathan must confront the truth of his power and figure out where he actually belongs—before he loses both Kylies forever.
About the Author
Biography
Ok so what to say about this one..........I skipped to the end to see what happened and well I have to tell you I wasn't impressed.
Ok so I think I got to around 110 pages before I skipped to the end to see what was going to happen. I did go back and skim. But, by that point I was just done with this book. Its set up where Jonathan can make his own worlds so he makes a world where he turns stalker over this girl he likes. Ya so that is where it started to fall apart for me. Obsessed Stalker for 1 please.
So the story goes on that our MC has a really sad past. He lost his family in a plane crash (well if you switch this to a car doesn't this sound like If I Stay?)
Well it just kinda got worse from there on out. I love some not all but some contemporary but this one just seemed like it was trying to hard to bridge a gap between sic-fi and contemporary and well it just didn't work for me. If you want a really good series where there is a great combo of contemporary and the paranormal try Burn for Burn! It was AMAZING!!!!
Well this one ends no cliffhanger no series. But the way it ends is just
"All opinions are 100% honest and my own."
a Rafflecopter giveaway
Disclaimer: Thanks to Goodreads and Amazon for the book cover, about the book, and author information. If you can not see the link above you will need to turn off your spam blocker. Buying via these above links allows my site to get a % of the sale at no cost to you. This money gets used to buy items for giveaways.
https://www.facebook.com/CrossroadReview