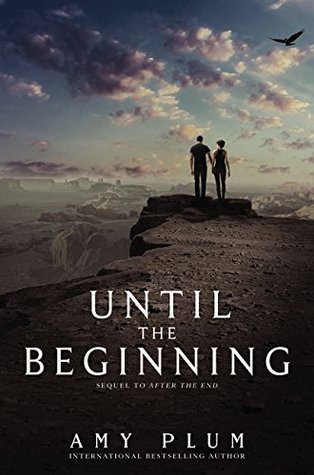 When Juneau's clan disappeared, she lost so much more than her friends and family. She soon discovered everything she thought she knew about her life was a lie. Her people's gifts were actually secret abilities that others wanted, desperately enough to kidnap an entire village.
Juneau and her new companion Miles's cross-country journey to find her clan has led them to a game preserve in New Mexico. Now Juneau's people are finally within reach, and she will stop at nothing to save them. But she has a target on her back too, because unbeknownst to her she is the key to unlocking everything. To rescue her people - and herself - Juneau must discover what she, and her abilities, are truly capable of.
About the Author
Amy Plum is the international bestselling author of
After the End
and the Die for Me series. She spent her childhood in Birmingham, Alabama, her twenties in Chicago and Paris, and several more years in London, New York, and the Loire Valley. Now she lives in Paris and swears she'll never move again.
Ok so I know this isn't a 5 star but it was still worth the read. Although this one didn't has as much suspense vs. the first one. It was still awesome. I did end up putting it down on occasion to go to something else. As it didn't feel like one of those books that if I didn't finish it in like a day I was going to die from now knowing what was going one. But that was ok in the end. I really enjoyed taking my time with this one.
The characters are all back and I are awesome. The story is a little slower in spots vs. book one but its all summed up pretty nicely in the end. So no more cliffhangers this ones it. I do think it was left open so that if the author decided to come back and add to it she could with no hassle.
Go Into This One Knowing
If you liked book one grab this one to!
"All opinions are 100% honest and my own."
Disclaimer: Thanks to Goodreads and Amazon for the book cover, about the book, and author information. If you can not see the link above you will need to turn off your spam blocker. Buying via these above links allows my site to get a % of the sale at no cost to you. This money gets used to buy items for giveaways.
https://www.facebook.com/CrossroadReview