It's Monday! Which can only mean, BOOK BOYFRIEND OF THE WEEK! Ha! Who doesn't yummy book boyfriends? This week, FOUR.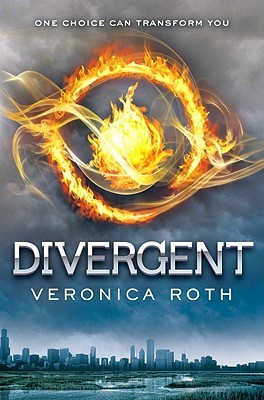 In Beatrice Prior's dystopian Chicago, society is divided into five factions, each dedicated to the cultivation of a particular virtue--Candor (the honest), Abnegation (the selfless), Dauntless (the brave), Amity (the peaceful), and Erudite (the intelligent). On an appointed day of every year, all sixteen-year-olds must select the faction to which they will devote the rest of their lives. For Beatrice, the decision is between staying with her family and being who she really is--she can't have both. So she makes a choice that surprises everyone, including herself.
During the highly competitive initiation that follows, Beatrice renames herself Tris and struggles to determine who her friends really are--and where, exactly, a romance with a sometimes fascinating, sometimes infuriating boy fits into the life she's chosen. But Tris also has a secret, one she's kept hidden from everyone because she's been warned it can mean death. And as she discovers a growing conflict that threatens to unravel her seemingly perfect society, she also learns that her secret might help her save those she loves . . . or it might destroy her.
About the Author
Veronica Roth is the #1 New York Times bestselling author of Divergent, Insurgent, Allegiant, and Four: A Divergent Collection. Now a full-time writer, Ms. Roth and her husband live near Chicago.
Go Into This One Knowing
Four, or better known as Tobias Eaton needs very little introduction. Anyone, whose anyone, would swoon over him in a second. ONE HOT SECOND. Not only is tough, he's sweet, caring and has a soft side, and what girl doesn't love a soft side??
Seriously, Four, nabbed my heart in Divergent and kept all the way until the very end and even when series concludes and the movies become netflixed, I will still love him. WHY? BECAUSE he is by far one of the most yummiest book boyfriends.
But don't let me tell you...allow Four to tell you himself.
"When her body first hit the net, all I registered was a gray blur. I pulled her across it and her hand was small, but warm, and then she stood before me, short and thin and plain and in all ways unremarkable- except that she had jumped first. The stiff had jumped first.
Even I didn't jump first.
Her eyes were so stern, so insistent.
Beautiful." --Allegiant
Boom.
Enough said.
"All opinions are 100% honest and my own."
Disclaimer: Thanks to Goodreads and Amazon for the book cover, about the book, and author information. If you can not see the link above you will need to turn off your spam blocker. Buying via these above links allows my site to get a % of the sale at no cost to you. This money gets used to buy items for giveaways.