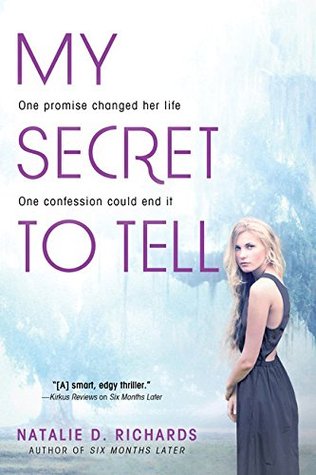 Emmie's had a crush on her best friend's brother forever. Deacon is the town bad boy who's always in trouble, but she sees his soft side when he volunteers with her at the local animal shelter. She doesn't think he's dangerous…until he shows up in her bedroom with blood on his hands.
Deacon's father has been violently assaulted and Deacon is suspect number one. Emmie's smart enough to know how this looks, but she also knows Deacon's biggest secret—he's paralyzed by the sight of blood. She's sure he didn't do this. Or did he? Because even Deacon's own sister thinks he's guilty…
About the Author
NATALIE D. RICHARDS won her first writing competition in the second grade with her short story about Barbara Frances Bizzlefishes (who wouldn't dare do the dishes). She later misplaced her writing dreams in a maze of cubicles and general office drudgery. Natalie never forgot about Barbara or those dishes, and eventually found her way back to storytelling, following the genre of her heart, teen fiction. When she's not writing, you can probably find her wading through the towers of dog-eared paperbacks that have taken over her bedroom. Natalie lives in Ohio with her amazing husband and their three children, who inspire her every day to stick with her dreams.
Go Into This One Knowing
Natalie Richards--every thing you touch turns to gold in my book! Words can not truly do this book justice. I loved every page, every word. I'm such a sucker for bad boys...but sometimes there's more to a bad boy then what meets the eye. My Secret To Tell is a fast pace, edge of your seat read that will have you willing to stay up late into the night to learn the one question on your mind...did he do it? Even though, I was able to read this through Netgalley, I went a head and preordered a copy, because this book is amazing times a thousand and I couldn't not have it joining my already growing collection of Natalie Richards books.
"All opinions are 100% honest and my own."
https://www.facebook.com/CrossroadReview