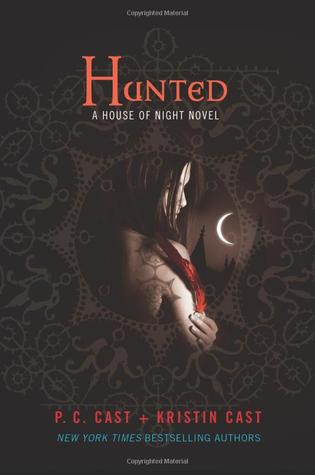 What if the hottest guy in the world was hiding a nameless evil, and all he wanted was you? At the start of this heart-pounding new installment of the bestselling House of Night series, Zoey's friends have her back again and Stevie Rae and the red fledglings aren't Neferet's secrets any longer. But an unexpected danger has emerged. Neferet guards her powerful new consort, Kalona, and no one at the House of Night seems to understand the threat he poses. Kalona looks gorgeous, and he has the House of Night under his spell. A past life holds the key to breaking his rapidly spreading influence, but what if this past life shows Zoey secrets she doesn't want to hear and truths she can't face?
Kristin Cast is a #1 NY Times and #1 USA Today bestselling author who teamed with her mother to write the wildly successful House of Night series. She has editorial credits, a thriving t-shirt line, and a passion for all things paranormal. When away from her writing desk, Kristin loves going on adventures with her friends, family, and significant other, playing with her French Bulldogs, and discovering new hobbies. This year she'll work on swimming, yoga, and adding to her Doctor Who collection.
P.C. Cast was born in Watseka, Illinois, and grew up being shuttled back-and-forth between Illinois and Oklahoma, which is where she fell in love with Quarter Horses and mythology (at about the same time). After high school she joined the United States Air Force and began public speaking and writing. Since her tour in the USAF, she has been speaking and teaching professionally.
Im really starting to feel like I'm starting to repeat myself with these. Each one is still just Zoey doing more things and us learning more things as the story progresses as a whole. In this one we see Neferet's true colors and of course the big bad is let loose to reek havoc on their town and school.
This one also shows us that you can't paint one set of people with the same brush. Everyone has good and evil in them and its up to them to choose which one they follow. I know a lot of people hate this series because Zoey gets involved with a number of guys. But in her defense Blake was an ASSHAT! Erik isn't far behind. Heath well she's known him since she was little and I can't help but thinking if he was Marked she would go with him hands down. And well Stark they are pretty much soul mates so ya know who can no to fate?
This one ends with Zoey getting more tattoos of course.
The only thing I don't like about this series is all the repeat stuff about the previous books. I understand that some of it needs to be in there but with these now on book 5 it gets old really fast. I just wish there wasn't so much.
Go Into This One Knowing
Zoey gets one more man in her life.
"All opinions are 100% honest and my own."
So this giveaway is being canceled no one has commented on any of the posts. So poo for that.
Disclaimer: Thanks to Goodreads and Amazon for the book cover, about the book, and author information. If you can not see the link above you will need to turn off your spam blocker. Buying via these above links allows my site to get a % of the sale at no cost to you. This money gets used to buy items for giveaways.
https://www.facebook.com/CrossroadReview