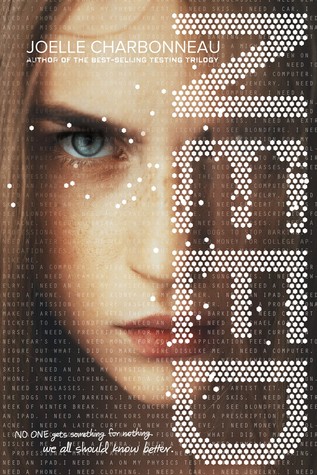 "No one gets something for nothing. We all should know better."
Teenagers at Wisconsin's Nottawa High School are drawn deeper into a social networking site that promises to grant their every need . . . regardless of the consequences. Soon the site turns sinister, with simple pranks escalating to malicious crimes. The body count rises. In this chilling YA thriller, the author of the best-selling Testing trilogy examines not only the dark side of social media, but the dark side of human nature.
Joelle Charbonneau
began telling stories as an opera singer, but these days she finds her voice through writing. She lives near Chicago with her husband and son, and when she isn't writing, she works as an acting and vocal coach. Visit www.joellecharbonneau.com.
Well when I started reading this one I started off scared. With books that have multi POVs there is always that chance that its going to suck. Well for this reader this one just didnt work out for me.
The number of POVs in this one just didnt work out. The author tries to bring you into the minds of 10 characters (I might have missed one or two) And that in a 352 page book was just way to much! In my opinion this would have been much better with a fraction of the characters. We didnt need everyones POV. I loved her other series The Testing but this one just didnt work out.
Go Into This One Knowing
10+ POVS!
"All opinions are 100% honest and my own."
Disclaimer: Thanks to Goodreads and Amazon for the book cover, about the book, and author information. If you can not see the link above you will need to turn off your spam blocker. Buying via these above links allows my site to get a % of the sale at no cost to you. This money gets used to buy items for giveaways.
https://www.facebook.com/CrossroadReview