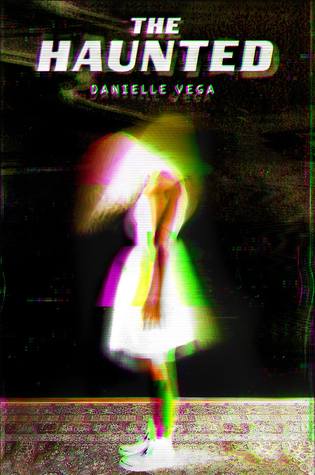 Synopsis:
From Danielle Vega, YA's answer to Stephen King, comes a new paranormal novel about dark family secrets, deep-seated vengeance, and the horrifying truth that evil often lurks in the unlikeliest of places.
Hendricks Becker-O'Malley is new in town, and she's bringing baggage with her. With a dark and wild past, Hendricks doesn't think the small town her parents moved her to has much to offer her in terms of excitement. She plans on laying low, but when she's suddenly welcomed into the popular crowd at school, things don't go as expected.
Hendricks learns from her new friends that the fixer-upper her parents are so excited about is notorious in town. Local legend says it's haunted. Hendricks doesn't believe it. Until she's forced to. Blood-curdling screams erupt from the basement, her little brother wakes up covered in scratches, and something, or someone pushes her dad down the stairs. With help from the mysterious boy next door, Hendricks makes it her mission to take down the ghosts . . . if they don't take her first.
This title will be released on June 4, 2019.
Add to Goodreads |
Buy from Amazon
About the Author:
Danielle Vega spent her childhood hiding under the covers while her mother retold tales from the pages of Stephen King novels. Now as an adult, she can count on one hand the number of times in her life she's been afraid. Danielle is the author of the Merciless series and
Survive the Night
. Follow her @dvegabooks.
Rating: 🌟🌟🌟🌟🌟
My Review: In this gripping story about a girl recovering from an abusive boyfriend finds herself living in a haunted house.
Man I knew that Vega wouldn't let me down with this one. It was so good!! I love how she can take 250 pages and turn it into such a vast story with so much emotion. The only thing I did feel was left out was Hendrick's ex boyfriend. We learn a lot about how he was so obsessed with her and he only lives about 4 hours away. So why didn't he show up? I think that would have added just one more aspect part of this story. Without it that the story felt a little less important at least on the side that Hendricks was always afraid that he was going to show up.
The rest of the story was so amazing!! We get this awesome cast of characters that are spunky and nice and then the lone boy that has a bad past. I loved everyone but this does have a bit of insta-love. I'm not sure how long Hendricks really speaks to Eddie in this one as we don't get a lot of time line related things. But by the end he is professing his love for her and it just feels like its been about a month or so. And they didn't really spend all that much time together. I do think that if the story would have been just a little longer so they could have spent more than a hot second together that this would have made more sense. So for me the romance in this one was a little over the top but what are you going to do?
The twist in this one was out of this world. Like REALLY!! It deals with ghosts and a little girl who had been killed a few years prior and how her killer was found, released, and then he killed himself. I really enjoyed how this one started. It really got the story moving in a very suspenseful way. And by the end when its revealed where and who the ghosts are I was just like wait WHAT!! Because I really didn't connect something that had happened earlier in the story with the ghosts. So that was so awesome! Thinking about this now there was one other thing that wasn't tied up by the end of this story. I won't put it here as I don't want to spoil anything but the real killer who was still around. The story never said what happened to them. Were they prosecuted? Did they get off Scott free? I would really like to know.
All in all this was one spooky story with ghosts, young love, recovery, and friendship.
Go Into This One Knowing:
ghosts, young love (insta-love), recovery, friendship, PTSD, Abusive Relationship mentioned (happened in past)
"Vega's take on the haunted house subgenre features an eclectic, well-fitted mix of supernatural spookiness and gore...A gently horrid reminder that some ghosts can be very real."--
Kirkus Reviews
"Even the most diehard aficionados of horror may find themselves leaving the lights on after reading this one."--
BCCB
Did you know that comments are DELICIOUS? Well they are and if you comment on any of these posts you could win some awesome goodies!
Disclaimer:
"All opinions are 100% honest and my own."
Thanks to Goodreads and Amazon for the book cover, about the book, and author information. Buying via these links allows my site to get a % of the sale at no cost to you.

FTC Guidelines: In accordance with FTC guidelines regarding endorsements and testimonials for bloggers, I would like my readers to know that many of the books I review are provided to me for free by the publisher or author of the book in exchange for an honest review. If am compensated for any reviews on this site I will state that post has been sponsored.