This is now a combo of #WOW and #TBT I didnt think I needed two memes that were basically the same. Just one did books I couldn't wait to get and the other were older books that I just loved. So this was a way to do two in one! Hope you like it!!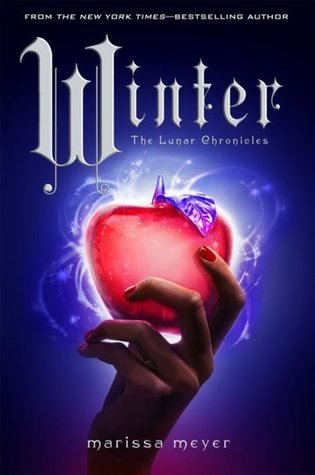 Here is the stunning conclusion to the national bestselling Lunar Chronicles, inspired by Snow White.
When Princess Winter was thirteen, the rumor around the Lunar court was that her glamour would soon be even more breathtaking than that of her stepmother, Queen Levana. In a fit of jealousy, Levana disfigured Winter. Four years later, Winter has sworn off the use of her glamour altogether. Despite her scars, Winter's natural beauty, her grace, and her gentleness are winning admiration from the Lunar people that no amount of mind-control could achieve.
Winter despises her stepmother, but has never dreamed of standing up to her. That is, until she realizes that she may be the only one with the power to confront the queen.
Can Cinder, Prince Kai, Scarlet, Wolf, Cress, Thorne, Princess Winter, and the palace guard Jacin find their happily ever afters? Fans will LOVE this amazing conclusion to the series.
About the Author
Biography





Disclaimer: Thanks to Goodreads and Amazon for the book cover, about the book, and author information. If you can not see the link above you will need to turn off your spam blocker. Buying via these above links allows my site to get a % of the sale at no cost to you. This money gets used to buy items for giveaways.
https://www.facebook.com/CrossroadReview