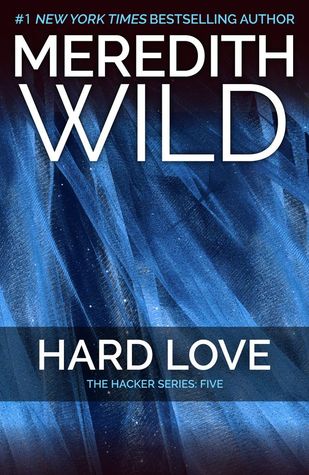 Days after their nuptials, Blake and Erica Landon embark on their honeymoon—a journey that deepens their bonds and promises to fade the scars of their past.
Just when their troubles seem safely behind them, scandal surrounding would-be Governor Daniel Fitzgerald's election threatens their newfound peace. Back home, Blake finds himself at the center of the controversy, haunted by the transgressions of his hacker past that he has no wish to relive.
With Blake's freedom at stake and their future in peril, Erica will stop at nothing to clear his name. But when Blake defies the authorities and refuses to seek out the truth, their world gradually begins to crumble. Will he let his past win? Or can Erica convince him that their life together is worth fighting for—now more than ever...
About the Author
Meredith Wild is a New York Times, USA Today and international bestselling author of erotic romance. She lives in Boston with her husband and three children. When she's not writing or interacting with fans, she's working with high-tech start-ups. Her dream of writing took a back seat to college, parenthood and eventually entrepreneurship, which led her into the fast-paced high tech industry. With enough life experience to fill a few lifetimes, she now devotes her hours to writing contemporary adult romance, with a hint of kink. When she isn't writing or mothering, Meredith can be found sunbathing with an adult beverage. You can find her at www.facebook.com/meredithwild and hear more about her writing projects at www.meredith-wild.com
I am sad to see this series coming to an end. Blake and Erica are now married but face new issues to their happily ever after. I love how strong their relationship is. Their love is never a question in this wonderful book. The complement each other in so many ways. Each allowing the other to take the reigns when they need to.
There are only few things that left the book just a little under 5 stars for me. Certain things are brought up but then never dealt with. Which just seemed not needed. Why bring it up if you are not going to explore it.
I would have loved to see some of the other side stories tied up as well. But all in all this one was a solid 4 stars.
Go Into This One Knowing
Needed better ties up with certain things. But good non the less.
"All opinions are 100% honest and my own."
a Rafflecopter giveaway
Disclaimer: Thanks to Goodreads and Amazon for the book cover, about the book, and author information. If you can not see the link above you will need to turn off your spam blocker. Buying via these above links allows my site to get a % of the sale at no cost to you. This money gets used to buy items for giveaways.
https://www.facebook.com/CrossroadReview