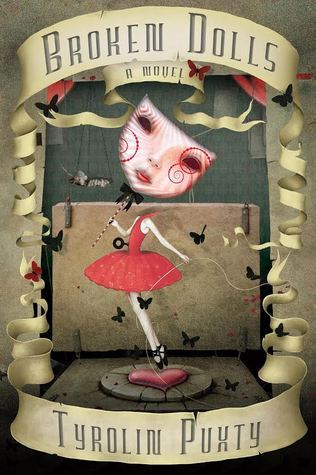 Ella doesn't remember what it's like to be human; after all, she's lived as a doll for thirty years. She forgets what it's like to taste, to breathe...to love.
She watches the professor create other dolls, but they don't seem to hang around for long. His most recent creation is Lisa, a sly goth. Ella doesn't like Lisa. How could she, when Lisa keeps trying to destroy her?
Ella likes the professor's granddaughter though, even if she is dying. It's too bad the professor wants to turn Gabby into a doll, depriving her of an education...depriving her of life.
With time running out and mad dolls on the rampage, Ella questions her very existence as she unearths the secrets buried in her past; secrets that will decide whether Gabby will befall the same fate...
I'm a Jack, or more accurately, a Tyrolin of all Trades.
In my 23 years, I have walked the red carpet for song nominations, was awarded Australia Day awards in 2014 and 2015 for Music and Arts, worked as a qualified paralegal, appeared in TV Shows, was hired for product photography, modelled, became a Justice of the Peace, started my own club for school children interested in the arts, worked for a successful magazine company, published two books, hugged a koala and had a show ride collapse on my head.
Where to start with this review? I have no idea! This book was so amazing! This was just such an interesting concept and def. has not been done before!
Twists and turns make this book a must read! The story and characters make it come alive right off the page!
Go Into This One Knowing
Dolls and a creepy creator!
"All opinions are 100% honest and my own."
a Rafflecopter giveaway
Disclaimer: Thanks to Goodreads and Amazon for the book cover, about the book, and author information. If you can not see the link above you will need to turn off your spam blocker. Buying via these above links allows my site to get a % of the sale at no cost to you. This money gets used to buy items for giveaways.
https://www.facebook.com/CrossroadReview