A LOT of Books!
NOTE: I have switched this to a rafflecopter after a few people told me that it would let them comment.
So I thought that I would take a break from things I HAD to read. And start on some books that I own that I have been neglecting. So below are the books that I have been looking at for this week. You will find a link to amazon.com to buy the book as well as my rating below.

Rafflecopter says this goes for 1 year so it doesnt time out! I will be adding books every day or so! As I go through them. Its a work in progress so work with me.
So how about a giveaway! Ill be giving away all the books listed! They are ALL in PRINT! Hardbacks and Paperbacks!
Donate to any of the following in any amount and get 1 free ebook! as well as 25 extra entries in wining the above books.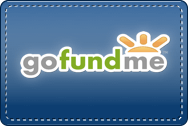 Book Expo Fund
Help me get there!
9/11 Memorial Donations
This donation button is for 9/11
Ashes Ashes tour!
We are raising money for the 9/11 Memorial!
a Rafflecopter giveaway