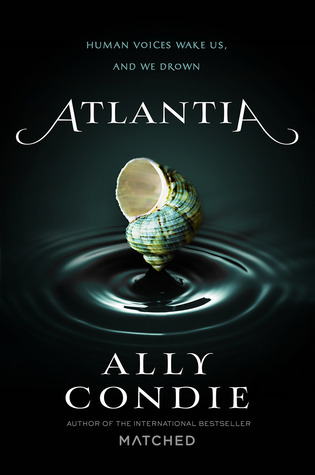 Can you hear Atlantia breathing?
For as long as she can remember, Rio has dreamt of the sand and sky Above—of life beyond her underwater city of Atlantia. But in a single moment, all her plans for the future are thwarted when her twin sister, Bay, makes an unexpected decision, stranding Rio Below. Alone, ripped away from the last person who knew Rio's true self—and the powerful siren voice she has long hidden—she has nothing left to lose.
Guided by a dangerous and unlikely mentor, Rio formulates a plan that leads to increasingly treacherous questions about her mother's death, her own destiny, and the complex system constructed to govern the divide between land and sea. Her life and her city depend on Rio to listen to the voices of the past and to speak long-hidden truths.
eARC
About the Author
Ally Condie is the author of the critically acclaimed Matched trilogy, a #1
New York Times
and international bestseller. The series has been published in more than 30 languages.
A former English teacher, Ally lives with her husband and four children outside of Salt Lake City, Utah. She loves reading, writing, running, and listening to her husband play guitar.
Twitter:
allycondie
Website:
http://www.allysoncondie.com/
Goodreads:
https://www.goodreads.com/author/show/1304470.Ally_Condie
My Review
This is the first book I've read from her but I've had her other trilogy on my TBR list forever and a day. I will deff. be reading it soon. Because if it is anything like this first book spin off of the lost city of Atlantis then it will deff be amazing. This book will take you on a journey like no other and with the characters that lie within its pages (digital or paper) and the story they weave you will be blown away! Deff not one to miss!
"All opinions are 100% honest and my own."
Buy The Book
Other Books By This Author
a Rafflecopter giveaway
Disclaimer: Thanks to Goodreads and Amazon for the book cover, about the book, and author information.