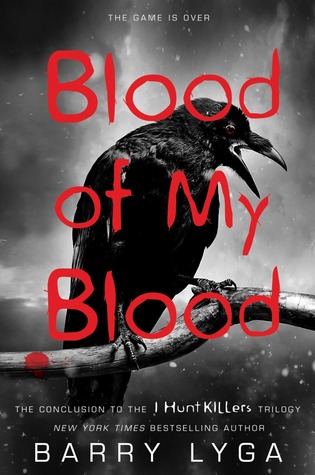 Jazz Dent has been shot and left to die in New York City. His girlfriend Connie is in the clutches of Jazz's serial killer father, Billy. And his best friend Howie is bleeding to death on the floor of Jazz's own home in tiny Lobo's Nod. Somehow, these three must rise above the horrors their lives have become and find a way to come together in pursuit of Billy. But then Jazz crosses a line he's never crossed before, and soon the entire country is wondering: "Like father, like son?" Who is the true monster?
The chase is on, and beyond Billy there lurks something much, much worse. Prepare to meet...the Crow King
eARC
About the Author
Biography
My Review 5 Killer Stars
OMG OMG OMG Ok so I finished book two Game and started this one. When we left Jazz had been left to bleed out on the floor and well Connie is being held captive and Howie is fright for his life. I was so scared that Jazz would turn out to be like his dad. I can't say to much about this one except that you need to go read it. This was the best of of the three books!!
Again fast paced and ya a must read!!!
"All opinions are 100% honest and my own."
Buy The Book
Editorial Reviews
Review
"
I Hunt Killers
is an out-of-control hearse with one busted headlight, blood on the grille, a madman at the wheel, and laughter pouring out of the open windows... Climb in, buckle up, and go for a ride."—
Joe Hill, author of Horns and Heart-Shaped Box
* "A superb mystery/thriller that explores what it's like to have a monster for a father...but it's Jazz's internal conflict about his exposure to his father's evil that adds extra dimension and makes the book shine."—
Publishers Weekly, starred review
"I adored this book. The mystery pulls you in from the first pages, and Jazz is a more chillingly charming protagonist than Dexter Morgan."—
Cassandra Clare, author of the Mortal Instruments series
* "Lyga brilliantly combines the feel of a true crime story with mystery, adventure, and psychoanalysis."—
VOYA, starred review
--This text refers to the Mass Market Paperbackedition.
Disclaimer: Thanks to Goodreads and Amazon for the book cover, about the book, and author information.