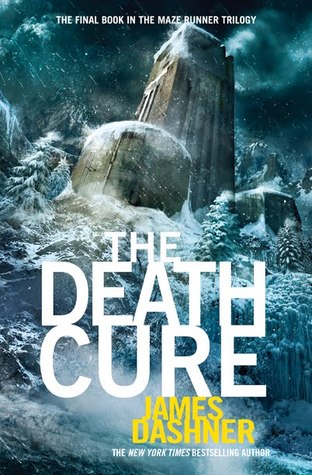 It's the end of the line.
WICKED has taken everything from Thomas: his life, his memories, and now his only friends—the Gladers. But it's finally over. The trials are complete, after one final test.
Will anyone survive?
What WICKED doesn't know is that Thomas remembers far more than they think. And it's enough to prove that he can't believe a word of what they say.
The truth will be terrifying.
Thomas beat the Maze. He survived the Scorch. He'll risk anything to save his friends. But the truth might be what ends it all.
The time for lies is over.
Finished
About the Author
›
Twitter
|
Goodreads
|
Website
Biography
My Review 4 Stars
Well at this point we know what in the world is going on. And I have to say that I really did enjoy this journey. I do think that book three was unneeded and they could have just split it between books one and three. But, I understand why they didn't. Since it was a three trial process. Well this one we find out what is going on that is if you haven't already figured it out. It ends on a great note. Kinda like how the Hunger Games did. Where those who are left have a really long journey ahead of them. I don't think ill ever reread these again. However, I really do hope that they don't fub up the movie since I would love to see all three.
Deff. finish the series if you loved books one and two.
"All opinions are 100% honest and my own."
Buy The Book
Disclaimer: Thanks to Goodreads and Amazon for the book cover, about the book, and author information.