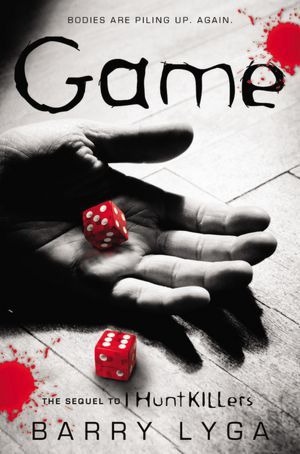 Billy grinned. "Oh, New York," he whispered. "We're gonna have so much fun."
I Hunt Killers introduced the world to Jazz, the son of history's most infamous serial killer, Billy Dent.
In an effort to prove murder didn't run in the family, Jazz teamed with the police in the small town of Lobo's Nod to solve a deadly case. And now, when a determined New York City detective comes knocking on Jazz's door asking for help, he can't say no. The Hat-Dog Killer has the Big Apple–and its police force–running scared. So Jazz and his girlfriend, Connie, hop on a plane to the big city and get swept up in a killer's murderous game.
eARC
About the Author
Biography
My Review 4 Killer Stars
Well this one was a little bit less believable than book one. However it was still worth the read. This one however had a cliffhanger ending that will have you screaming. So I was really happy that I had book three. This one gives us more characters including Billy Dent which that was creepy. I really liked the struggles that that Jazz had in this one.
Very fast paced still but it was a little hard to believe that the police would turn to Jazz for help. No matter who his father is.
"All opinions are 100% honest and my own."
Buy The Book
Editorial Reviews
Review
"
I Hunt Killers
is an out-of-control hearse with one busted headlight, blood on the grille, a madman at the wheel, and laughter pouring out of the open windows... Climb in, buckle up, and go for a ride."—
Joe Hill, author of Horns and Heart-Shaped Box
* "A superb mystery/thriller that explores what it's like to have a monster for a father...but it's Jazz's internal conflict about his exposure to his father's evil that adds extra dimension and makes the book shine."—
Publishers Weekly, starred review
"I adored this book. The mystery pulls you in from the first pages, and Jazz is a more chillingly charming protagonist than Dexter Morgan."—
Cassandra Clare, author of the Mortal Instruments series
* "Lyga brilliantly combines the feel of a true crime story with mystery, adventure, and psychoanalysis."—
VOYA, starred review
--This text refers to the Mass Market Paperbackedition.
Disclaimer: Thanks to Goodreads and Amazon for the book cover, about the book, and author information.