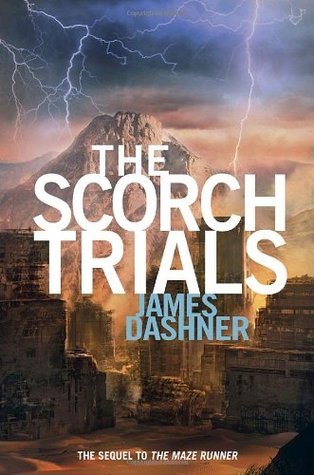 Solving the Maze was supposed to be the end.
Thomas was sure that escape from the Maze would mean freedom for him and the Gladers. But WICKED isn't done yet. Phase Two has just begun. The Scorch.
There are no rules. There is no help. You either make it or you die.
The Gladers have two weeks to cross through the Scorch—the most burned-out section of the world. And WICKED has made sure to adjust the variables and stack the odds against them.
Friendships will be tested. Loyalties will be broken. All bets are off.
There are others now. Their survival depends on the Gladers' destruction—and they're determined to survive.
Finished
About the Author
›
Twitter
|
Goodreads
|
Website
Biography
My Review 4 Stars
After finishing book one The Maze Runner I quickly grabbed my copy of The Scorch Trials and started devouring it. Well about more than half way through it started to drag. No don't get me wrong it was still great and it did give us more insight into what in the world was going on. But it was just starting to get boring in the fact that it just kept going. In this second book which somewhat suffered from book2Itis. We find new friends and enemies as well as finding out a little more about what is going on and who is who. And who you can trust. It ended on a pretty good note. Still glad I had the rest of them.
Fast read but has a lot of filler.
"All opinions are 100% honest and my own."
Buy The Book
Disclaimer: Thanks to Goodreads and Amazon for the book cover, about the book, and author information.