This week we have an unbelievable amount of authors coming on the show! We have authors from Middle School to Teen titles! So its sure to be a blast!
Michelle Madow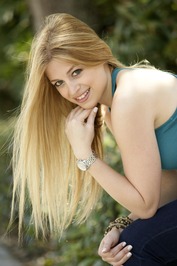 Michelle Madow wrote her first novel, Remembrance, in her junior year of college. Remembrance is the first book in The Transcend Time Saga, a three part series about reincarnation and true love. The series was inspired by Taylor Swift's "Love Story" music video. Michelle's latest YA novel, The Secret Diamond Sisters, about three sisters who discover they are the secret heirs to a Las Vegas billionaire casino owner, was published in March 2014. It is the first in an upcoming trilogy. The second part, Diamonds in the Rough, will be coming out in November 2014.
Michelle lives in Boca Raton, Florida, where she is writing more novels for young adults. She loves reading, spending time with family and friends, traveling, shopping, sunshine, Disney fairy tales, Broadway musicals, and spends way too much time on Facebook (/MichelleMadow) and Twitter (@MichelleMadow).
http://www.michellemadow.com


All-access doesn't mean no problems.
The three Diamond sisters survived the summer in style after coming to live with their long-lost billionaire father. But making a place for themselves at their exclusive new Las Vegas private school is throwing them any number of gold-plated curves. Savannah's YouTube stardom turns into a Sweet Sixteen reality show extravaganza—with complimentary enemies on the side. Dangerous flirtations don't keep Peyton from a gamble that will risk far more than she planned to bet. And when Courtney and the sisters' archenemy, Madison, uncover two explosive secrets, it will rock even this town of glittering illusion—and turn their lives upside down all over again.
Sisterhood, first crushes, and scandalous secrets explode in book two of Michelle Madow's riveting series, The Secret Diamond Sisters.
Buy The Book
Madelyn Rosenberg & Mary Crockett
Mary Crockett's debut young adult novel DREAM BOY is about the aftermath of dreams and the desire to figure out how you fit into the puzzle of your own life. It's also about cute guys, epic kisses, and the mystical power of a really awesome pair of shoes. A native of the Shenandoah Valley of Virginia, Mary grew up as the youngest of six children in a family of misfits. She has worked as everything from a history museum director to a toilet seat hand model. In her other life, she's an award-winning poet, professional eavesdropper, and the person who wipes runny noses. If you tweet at her, chances are she will tweet back.
I work on stories for children and adults, as well as essays, articles and newsletters. We still need insulation and a new liner for the chimney. Which is all a long way of a
nswering the question: Why do you write? I write because it's pretty much the only thing I can do. I play the guitar badly, I cannot clean, and I'm no good at math. I write because it keeps me sane. I write because I love telling other people's stories as well as my own. And I write… I write for heat.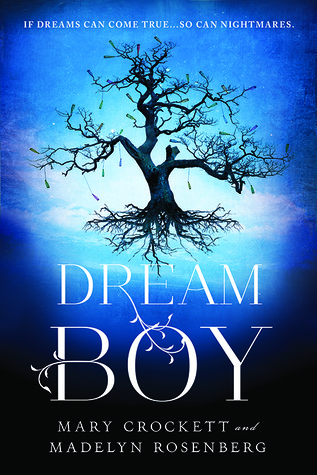 Annabelle Manning feels like she's doing time at her high school in Chilton, Virginia. She has her friends at her lunchtime table of nobodies. What she doesn't have are possibilities. Or a date for Homecoming. Things get more interesting at night, when she spends time with the boy of her dreams. But the blue-eyed boy with the fairytale smile is just that—a dream. Until the Friday afternoon he walks into her chemistry class.
One of friends suspects he's an alien. Another is pretty sure it's all one big case of deja vu. While Annabelle doesn't know what to think, she's willing to believe that the charming Martin Zirkle may just be her dream come true. But as Annabelle discovers the truth behind dreams—where they come from and what they mean—she is forced to face a dark reality she had not expected. More than just Martin has arrived in Chilton. As Annabelle learns, if dreams can come true, so can nightmares.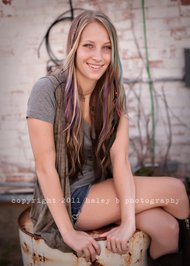 Lindsay Cummings is the 20-year-old author of THE MURDER COMPLEX, as well as its sequel, coming 2014 from Greenwillow Books/HarperCollins, and the MG trilogy THE BALANCE KEEPERS, coming Fall 2014 from Katherine Tegen Books/HarperCollins.
Lindsay deals with chronic fatigue, can't get enough of her two pesky German Shepherds, wolf cub, and two horses. She's still waiting on her letter from Hogwarts--it was probably just lost in the mail. You can follow Lindsay on twitter @lindsaycwrites
http://lindsaycummingsbooks.com/
authorlindsayc
The first book in an epic middle grade fantasy adventure series that takes place in an underground society at the center of the earth. Packed with action, humor, magic, and mystery.
After following a mysterious map into the woods and then under the woods, eleven-year-old Albert Flynn learns he's a Balance Keeper—someone with special magical skills for fixing problems in three underground Realms at the Core of the earth. His new job is important; if the realms fall out of balance, the world above could be in great danger.
Albert and his Balance Keeper teammates Birdie and Leroy arrive in the Core not a moment too soon. There's an Imbalance in the Calderon Realm and it's threatening to bury Albert's hometown of New York City in a mountain of ash.
The three must train hard completing mental and physical challenges, but above all, they must harness the power of their Tiles—unique superpowers given to each Balance Keeper. So far, Albert's mastered the art of not mastering his Tile....
With the situation in Calderon growing worse every day, can Albert, Leroy, and Birdie restore balance before New York is destroyed forever? Will Albert master his Tile before it's too late?
Perfect for fans of Percy Jackson, The Unwanteds, and the classic Journey to the Center of the Earth.
Buy The Book
Lorie Ann Grover
Lorie Ann Grover is an awarded YA novelist and board book author whose works include Kirkus Starred Review, Firstborn, and Parents Magazine Best Children's Book, Bedtime Kiss for Little Fish. She co-founded readerg
irlz and readertotz. Living with her husband in the foothills of Mt. Rainier, she writes, practices weapons tai chi, and watches hawks take flight.
http://www.lorieanngrover.com/
lorieanngrover
After receiving a full-ride scholarship to Mills College for Girls, it appears Sarah's future is all laid out before her that is until she walks into a poetry class led by Mr. Haddings, a student teacher from the nearby University of Washington. Suddenly, life on the UW campus seems very appealing, and Sarah finds herself using her poetry journal to subtly declare her feelings for Haddings. Convinced Mr. Haddings is flirting back, she sets off for school in the rain with a poem in her back pocket one that will declare her feelings once and for all.
Mr. Haddings has noticed Sarah's attention; the fallout from any perceived relationship with a student is too great a risk, and he has decided to end all speculation that morning.
But everything changes when Mr. Haddings feels a thud on his front bumper when he glances away from the road, and finds Sarah in the street with blood pooling beneath her."
Justina Chen
Justina Chen is an award-winning novelist for young adults whose most recent book, A BLIND SPOT FOR BOYS, is a Booklist Top 10 Romances for Youth. North of Beautiful was named to the Best Books of 2009 lists by Kirkus Reviews and Barnes & Noble. Her other novels include Return to Me, Girl Overboard (a Junior Library Guild premiere selections) and Nothing but the Truth (and a few white lies), which won the Asian Pacific American Award for Literature. Additionally, she co-founded readergirlz, a cutting-edge literacy and social media project for teens, which won the National Book Foundation's Award for Innovations in Reading.

When she isn't writing for teens, Justina is a story strategist who helps good leaders become great leaders through storytelling. Formerly, she was the speechwriter for a president of Microsoft.
She conducts popular corporate storytelling workshops and has presented at organizations around the world.
http://justinachen.com/
Shana has always had a blind spot for boys. Can she trust the one who's right in front of her?
Sixteen-year-old Shana Wilde is officially on a Boy Moratorium. After a devastating breakup, she decides it's time to end the plague of Mr. Wrong, Wrong, and More Wrong.
Enter Quattro, the undeniably cute lacrosse player who slams into Shana one morning in Seattle. Sparks don't just fly; they ignite. And so does Shana's interest. Right as she's about to rethink her ban on boys, she receives crushing news: Her dad is going blind. Quattro is quickly forgotten, and Shana and her parents vow to make the most of the time her father has left to see. So they travel to Machu Picchu, and as they begin their trek, they run into none other than Quattro himself. But even as the trip unites them, Quattro pulls away mysteriously... Love and loss, humor and heartbreak collide in this new novel from acclaimed author Justina Chen.
Buy The Book
Enter the Giveaway
a Rafflecopter giveaway
Disclaimer: Thanks to Goodreads and Amazon for the book cover, about the book, and author information.