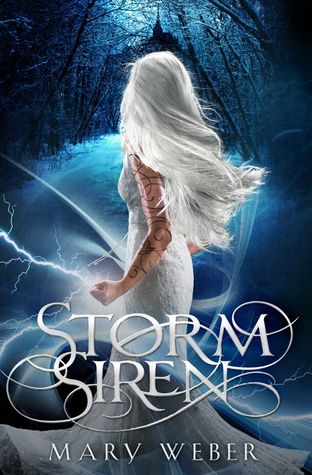 "I raise my chin as the buyers stare. Yes. Look. You don't want me. Because, eventually, accidentally, I will destroy you."
In a world at war, a slave girl's lethal curse could become one kingdom's weapon of salvation. If the curse—and the girl—can be controlled.
As a slave in the war-weary kingdom of Faelen, seventeen-year-old Nym isn't merely devoid of rights, her Elemental kind are only born male and always killed at birth — meaning, she shouldn't even exist.
Standing on the auction block beneath smoke-drenched mountains, Nym faces her fifteenth sell. But when her hood is removed and her storm-summoning killing curse revealed, Nym is snatched up by a court advisor and given a choice: be trained as the weapon Faelen needs to win the war, or be killed.
Choosing the former, Nym is unleashed into a world of politics, bizarre parties, and rumors of an evil more sinister than she's being prepared to fight . . . not to mention the handsome trainer whose dark secrets lie behind a mysterious ability to calm every lightning strike she summons.
But what if she doesn't want to be the weapon they've all been waiting for?
Set in a beautifully eclectic world of suspicion, super abilities, and monsters, Storm Siren is a story of power. And whoever controls that power will win.
eCopy
About the Author
Website
|
Goodreads
|
Twitter
|
Facebook
Biography
My Review 5 Meat Eating Horses
(ya read the book to understand that one!)
I have to say that I really wonder why these books are published with certain publishers. This is another one that was published via Hapercollins Christian division called Thomas Nelson but the book has no Christian themes. So don't let it scare you away!! This is a wonderful Teen/Ya story of a girl who is an Elemental. It reminded me of that show Avatar the Last Airbender. Where people could use the elements. I can't wait to see what Mary Weber has in store for us with the next book due out in June of 2015. This one ends on a REALLY BIG Cliffhanger so be warned!! You will be screaming at the book when you read it. I know I was. I was kinda pisses at the main character for not standing up for herself in part of the book. But, I guess that has to deal with the fact that she has been a slave her entire live. I really hope that we get more about the past history in book two or even in a prequel. I would love to know more about their world. As this book doesn't cover that much.
The world building was fab! I loved and hated the descriptions. Some I had to go back and reread as I wasn't getting a clear picture on what was going on. But, I think that might have been due to the lovely migraine I had at the time. I also love that this book comes with the Reading Group Guide that has 8 great questions to discuss.
The characters I really did like but I wish that some of the people that died wouldn't have. I can't go into that to much because its a spoiler. But, it was kinda odd. I was surprised but not overly caring about them crocking. It didn't hit me as much as some of the other times characters died. So I wish that I would have been more connected with some of the other side characters so that it would have ripped my heart out when they died. (if that makes sense)
What else can I say? Well I can deff say that you need to read this one. I loved it!! I hope that in book two and on we get to see that the slaves have been freed. And I kinda hope that our main character becomes some sort of queen etc. That she helps liberate the other slaves etc. I think that it would be good for her as well as for those who have been used, abused, etc.
Its kinda slow paced but its still great. Its pretty long as well. But, you will be watching the pages fly by as you read it really fast. Its just that good! And don't let the publisher stop you from reading it. It has no Christian themes at all.
"All opinions are 100% honest and my own."
Buy The Book
There are few things more exciting to discover than a debut novel packed with powerful storytelling and beautiful language. Storm Siren is one of those rarities. I'll read anything Mary Weber writes. More, please! - Jay Asher, New York Times Bestselling Author of Thirteen Reasons Why
Weber's debut novel is a tour de force! A story of guts, angst, bolcranes, sword fights and storms beyond imagining. Her heroine, a lightening-wielding young woman of immense power and a soft, questioning heart, captures you from word one and holds tight until the final line. Unwilling to let the journey go, I eagerly await Weber's (and Nym's) next adventure - Katherine Reay, author of Dear Mr. Knightley
A riveting read! Mary Weber's rich world and heartbreaking heroine had me from page one. You're going to fall in love with this love story - Jospehine Angelini, internationally bestselling author of the Starcrossed trilogy
Elegant prose and intricate world-building twist into a breathless cyclone of a story that will constantly keep you guessing. More please! - Shannon Messenger, author of the Sky Fall series
Mary Weber has created a fascinating, twisted world. Storm Siren sucked in from page one - I couldn't stop reading! This is definite must-read, the kind of boo that kept me up late into the night turning the pages! - Lindsay Cummings, author of The Murder Complex and The Firs of Calderon
Intense and Intriguing. Fans of high stakes fantasy won't be able to put it down - C.J. Redwine, author of Defiance