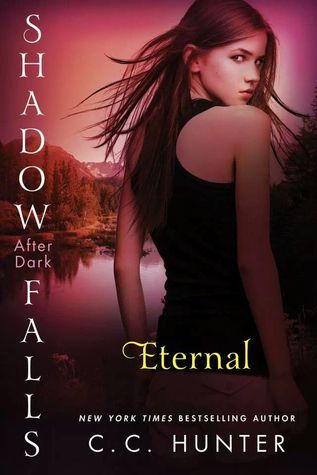 All her life, Della's secret powers have made her feel separated from her human family. Now, she's where she belongs, at Shadow Falls. With the help of her best friends Kylie and Miranda, she'll try to prove herself in the paranormal world as an investigator—all the while trying to figure out her own heart. Should she chose Chase, a powerful vampire with whom she shares a special bond? Or Steve, the hot shapeshifter whose kisses make her weak in the knees? When a person with dark connection to her past shows up, it'll help her decide which guy to choose–and make her question everything she knows about herself.

From bestselling author C.C. Hunter comes Eternal—a must-read for fans of the Shadow Falls series—and the sequel to Reborn.
About the Author
›
Amazon
|
Facebook
|
Twitter
|
Goodreads
|
Website
Biography
My Review 5 Stars
These books are going to kill me one day! With their OMG chiffhangers one day you guys are going to find me dead! This is book two of the spin off series of Shadow Falls. These are all about our vamp find Della and I have to say that I really hope she does this spin off things with all the characters we have come to love.
In this one Della finds herself with a new case to solve. And well that is just what she does. Im still on the fence for what boy team I'm on. Im kinda rooting for everyone right this second. The story and characters just keep getting better and better and CC is such a great writer.
The characters are well formed and the story is flawless. I can't wait for the next book.
Fast paced with a killer cliffhanger.
"All opinions are 100% honest and my own."
Buy The Book
Disclaimer: Thanks to Goodreads and Amazon for the book cover, about the book, and author information.