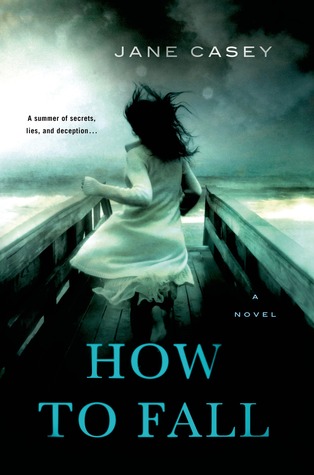 Sixteen-year-old Jess Tennant has never met any of her relatives, until her mom suddenly drags her out of London to spend the summer in the tiny English town where her family's from. Her mom's decision is surprising, but even more surprising is the town's reaction to Jess. Everywhere she goes, people look at her like they've seen a ghost. In a way, they have—she looks just like her cousin Freya, who died shortly before Jess came to town.
Jess immediately feels a strange connection to Freya, whom she never got to meet alive. But the more Jess learns about the secrets Freya was keeping while she was alive, the more suspicious Freya's death starts to look. One thing is for sure: this will be anything but the safe, boring summer in the country Jess was expecting.
Beloved author Jane Casey breaks new ground with
How to Fall
, a thrilling and insightfully written mystery.
About the Author
JANE CASEY was born and raised in Dublin. A graduate of Oxford with a M. Phil from Trinity College, Dublin, she lives in London where she works as an editor. She is also the author of the Maeve Kerrigan mystery series for adults.
How to Fall
is her first young adult novel.
Twitter:
JaneCaseyAuthor
Goodreads: https://www.goodreads.com/author/show/1173340.Jane_Casey
Website:
http://www.maevekerrigan.co.uk/#
My Review 2 Stars
With no real motive this detective novel falls short. This book was full of girls over reacting and that was about it. This book has one of the worst characters and plot that I've ever read.
ugh.
"All opinions are 100% honest and my own."
Buy The Book
Gr 9 Up—Jess Tennant's summer is not going as planned. Her mother has whisked them away from the bustle of London to her childhood home of Port Sentinel, a town where "one-horse" would be an upgrade. Her mother's nostalgia is weird, but weirder still are the looks Jess is getting from the locals. It turns out that she bears a strong resemblance to her cousin Freya, who died under mysterious circumstances the previous summer. Suicide, the locals hint, but something tells Jess that there might be more to the story. Between her mother, her sleuthing, and the dreamy Will, Jess's summer is shaping up to be less of a retreat and more of an ordeal. Can she discover the truth and help put her cousin's memory to rest? This is adult mystery-crime author Casey's first YA, and it shows in the novel's dialogue and pacing. Characters feel slightly off, especially Jane, who reads as much older than 16, while simultaneously being oblivious to the realities she's facing. Readers who have outgrown Nancy Drew but aren't ready for Laurie King or James Patterson will enjoy this female-driven whodunit, and those looking for a less mature Stephanie Plum title will find this an easy fit.—Clair Segal, Horace Mann School, New York City
Disclaimer: Thanks to Goodreads and Amazon for the book cover, about the book, and author information.