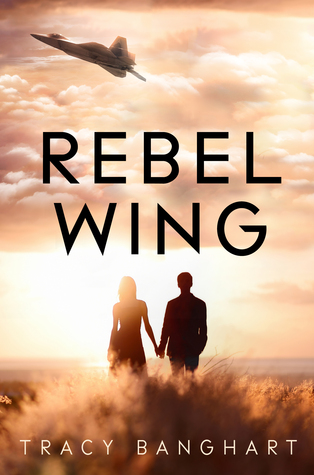 The Dominion of Atalanta is at war. But for eighteen-year-old Aris, the fighting is nothing more than a distant nightmare, something she watches on news vids from the safety of her idyllic seaside town. Then her boyfriend, Calix, is drafted into the Military, and the nightmare becomes a dangerous reality.
Left behind, Aris has nothing to fill her days. Even flying her wingjet—the thing she loves most, aside from Calix—feels meaningless without him by her side. So when she's recruited to be a pilot for an elite search-and-rescue unit, she leaps at the chance, hoping she'll be stationed near Calix. But there's a catch: She must disguise herself as a man named Aristos. There are no women in the Atalantan Military, and there never will be.
Aris gives up everything to find Calix: her home. Her family. Even her identity. But as the war rages on, Aris discovers she's fighting for much more than her relationship. With each injured person she rescues and each violent battle she survives, Aris is becoming a true soldier—and the best flyer in the Atalantan Military. She's determined to save her Dominion . . . or die trying.
This is a new release of the previously self-published title Shattered Veil.
About the Author
Biography
This is one of those books that was self published that went mainstream. This book is the perfect scifi read! It had all the elements without all the crap! I don't need a ton of info on how things work in the world. I just need an explanation that is plausible. This book does that in spades. It was a great fast read and well I'm off to start book two!
Go Into This One Knowing
Fast and Perfect!
"All opinions are 100% honest and my own."


Disclaimer: Thanks to Goodreads and Amazon for the book cover, about the book, and author information. If you can not see the link above you will need to turn off your spam blocker. Buying via these above links allows my site to get a % of the sale at no cost to you. This money gets used to buy items for giveaways.
Love doing your nails? Well find a new way to do it without all the smell and fuss! Jamberry nail wraps are the way to go! They are vinyl wraps that no dry time and are sold for $15 a sheet that will get you 2 manicures and 2 pedicures! And you can even buy them Buy 3 Get 1 Free!
http://crossroads.jamberrynails.net
The best part is if you buy from me I will send you a loyalty card. And when you fill it up you get free products! Want more for free? Well host a party! Its free and It can even be done online!
http://crossroads.jamberrynails.net/host/
Right now for my bookish followers I'm offering anyone who buys any Buy 3 Get 1 Free!
Gets to choose 2 books via my box!
https://www.facebook.com/CrossroadReview