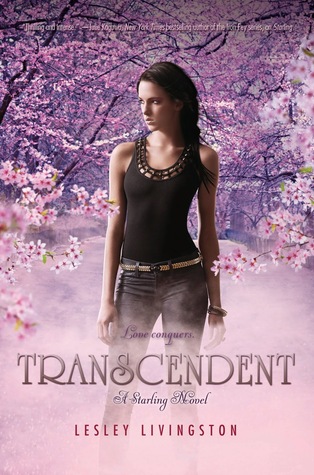 LOVE CONQUERS
On a storm-swept terrace high above the streets of Manhattan, Mason Starling holds the fate of the world in her hands as her beloved Fennrys lies bleeding at her feet, his life hanging in the balance. The ancient Norse prophecy of Ragnarok stands poised on the knife edge of fulfillment. Mason's transformation into a Valkyrie—a chooser of the slain and the one who will ultimately bring about the end of the world—is complete. Still, she remains determined to thwart her father's apocalyptic desires. Whatever is to come, it won't happen because of what the prophecy foretold, or what Gunnar Starling has planned, or what the fates have already decided. What happens next will be up to Mason and the Fennrys Wolf. The world had better hope they haven't reached the limits of what their souls and swords can survive.
Perfect for fans of Cassandra Clare's Mortal Instruments series, and set in the same universe as Lesley Livingston's much-loved WONDROUS STRANGE trilogy, with roots in Greek, Roman, Norse, Egyptian, and Celtic myths and legends, this thrilling conclusion to the acclaimed Starling trilogy is filled to the hilt with sweeping adventure and soaring romance.
About the Author
Biography
Now one of my new fav authors. Livingston brings this story to a close and I'm sad to see it go. This had everything I wanted and I can't wait to read this authors other books.
Go Into This One Knowing
GO READ THIS BOOK! !!
"All opinions are 100% honest and my own."


Week One
Week Two
My giveaway is for an ARC of this book! However there is a giveaway up for 4 people to win a finished copy! Please visit one of the other sites above to enter for those. Im fighting a cold right now and didnt want to post two rafflecopters. Thanks!
a Rafflecopter giveaway
Disclaimer: Thanks to Goodreads and Amazon for the book cover, about the book, and author information. If you can not see the link above you will need to turn off your spam blocker. Buying via these above links allows my site to get a % of the sale at no cost to you. This money gets used to buy items for giveaways.
Love doing your nails? Well find a new way to do it without all the smell and fuss! Jamberry nail wraps are the way to go! They are vinyl wraps that no dry time and are sold for $15 a sheet that will get you 2 manicures and 2 pedicures! And you can even buy them Buy 3 Get 1 Free!
http://crossroads.jamberrynails.net
The best part is if you buy from me I will send you a loyalty card. And when you fill it up you get free products! Want more for free? Well host a party! Its free and It can even be done online!
http://crossroads.jamberrynails.net/host/
Right now for my bookish followers I'm offering anyone who buys any Buy 3 Get 1 Free!
Gets to choose 2 books via my box!
https://www.facebook.com/CrossroadReview