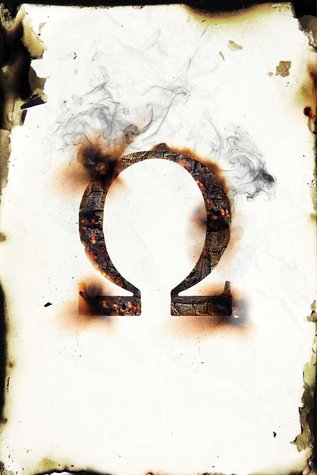 The Hunger Games meets Cormac McCarthy's The Road in this richly imagined first novel in a new post-apocalyptic trilogy by award-winning poet Francesca Haig.

Four hundred years in the future, the Earth has turned primitive following a nuclear fire that has laid waste to civilization and nature. Though the radiation fallout has ended, for some unknowable reason every person is born with a twin. Of each pair, one is an Alpha—physically perfect in every way; and the other an Omega—burdened with deformity, small or large. With the Council ruling an apartheid-like society, Omegas are branded and ostracized while the Alphas have gathered the world's sparse resources for themselves. Though proclaiming their superiority, for all their effort Alphas cannot escape one harsh fact: Whenever one twin dies, so does the other.

Cass is a rare Omega, one burdened with psychic foresight. While her twin, Zach, gains power on the Alpha Council, she dares to dream the most dangerous dream of all: equality. For daring to envision a world in which Alphas and Omegas live side-by-side as equals, both the Council and the Resistance have her in their sights.
About the Author
Francesca Haig lives in London with her family. She received her PhD at the University of Melbourne, and is a Senior Lecturer at the University of Chester, where she is also Programme Leader in Creative Writing. Her poetry and prose have been published in many literary journals and anthologies in both Australia and England, and have won various prizes. In 2010 she was awarded a Hawthornden Fellowship.
The Fire Sermon
is her first novel.
Well I really liked this cover on the ARC. The story was ok, the world building was good, but the charters just didnt work for me.
Go Into This One Knowing
hope you have a better time with this if you win.
"All opinions are 100% honest and my own."


a Rafflecopter giveaway
Disclaimer: Thanks to Goodreads and Amazon for the book cover, about the book, and author information. If you can not see the link above you will need to turn off your spam blocker. Buying via these above links allows my site to get a % of the sale at no cost to you. This money gets used to buy items for giveaways.
Love doing your nails? Well find a new way to do it without all the smell and fuss! Jamberry nail wraps are the way to go! They are vinyl wraps that no dry time and are sold for $15 a sheet that will get you 2 manicures and 2 pedicures! And you can even buy them Buy 3 Get 1 Free!
http://crossroads.jamberrynails.net
The best part is if you buy from me I will send you a loyalty card. And when you fill it up you get free products! Want more for free? Well host a party! Its free and It can even be done online!
http://crossroads.jamberrynails.net/host/
https://www.facebook.com/CrossroadReview