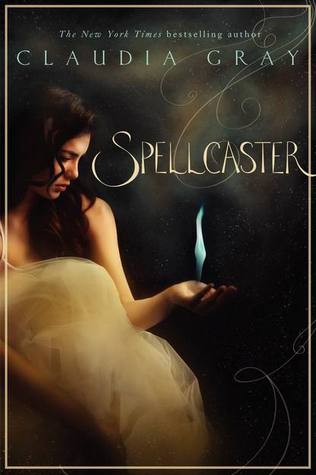 When Nadia's family moves to Captive's Sound, she instantly realizes there's more to it than meets the eye. Descended from witches, Nadia senses a dark and powerful magic at work in her new town. Mateo has lived in Captive's Sound his entire life, trying to dodge the local legend that his family is cursed - and that curse will cause him to believe he's seeing the future … until it drives him mad. When the strange dreams Mateo has been having of rescuing a beautiful girl—Nadia—from a car accident come true, he knows he's doomed.
Despite the forces pulling them apart, Nadia and Mateo must work together to break the chains of his family's terrible curse, and to prevent a disaster that threatens the lives of everyone around them. Shimmering with magic and mystery, New York Times bestselling author Claudia Gray's new novel is sure to draw fans of the Hex Hall and Caster Chronicles series, and fans of the hit CW TV show The Secret Circle.
About the Author
Biography
I am such a bad fan. I LOVED her other series Evernight!! But this one I just couldn't get through it. We know who the bad guy shortly after the book starts so that cut out a lot of the mystery. In the end I was really just board out of my mind. The characters weren't very thrilling to me. The story felt flat. The multi POVs were find in my book. I never wondered who I was reading. So that was done very well! But the characters themselves were just blah.
Go Into This One Knowing
Lacked mystery and lovable characters.
"All opinions are 100% honest and my own."


Disclaimer: Thanks to Goodreads and Amazon for the book cover, about the book, and author information. If you can not see the link above you will need to turn off your spam blocker. Buying via these above links allows my site to get a % of the sale at no cost to you. This money gets used to buy items for giveaways.
https://www.facebook.com/CrossroadReview