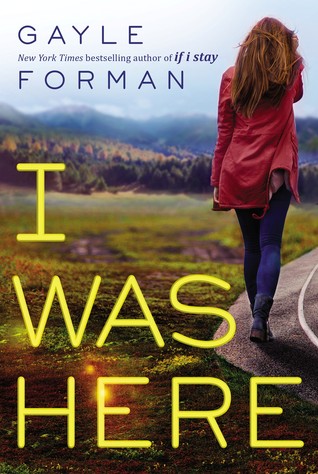 Cody and Meg were inseparable.
Two peas in a pod.
Until . . . they weren't anymore.
When her best friend Meg drinks a bottle of industrial-strength cleaner alone in a motel room, Cody is understandably shocked and devastated. She and Meg shared everything—so how was there no warning? But when Cody travels to Meg's college town to pack up the belongings left behind, she discovers that there's a lot that Meg never told her. About her old roommates, the sort of people Cody never would have met in her dead-end small town in Washington. About Ben McAllister, the boy with a guitar and a sneer, who broke Meg's heart. And about an encrypted computer file that Cody can't open—until she does, and suddenly everything Cody thought she knew about her best friend's death gets thrown into question.
I Was Here
is Gayle Forman at her finest, a taut, emotional, and ultimately redemptive story about redefining the meaning of family and finding a way to move forward even in the face of unspeakable loss.
About the Author
Biography
Ugh this one is way different than Forman's other books. This book is very slow for one thing. The other thing is it does a lot of telling instead of showing. Which I think is funny because when I went to LeakyCon 14' that was one of the main things they talked about.
I thought this was going to be an uplifting book. But what I got was one that was very slow, boring, and well just not something I can recommend to other readers. The characters in this one felt under developed especially Meg. Who the book was basically about.
This book just didnt work for me. It goes from bad to worse when the MC finds that someone else got Meg to kill herself and decides its a good idea to go after said person. I don't know about you, but I wouldn't allow my child to read this. In what world is it ok to do this? I mean in some books its ok. But, in this more reality read it felt like a very dangerous and stupid act to do.
Go Into This One Knowing
deals with suicide, bland, MC tries to hunt down dangerous person.
"All opinions are 100% honest and my own."


Disclaimer: Thanks to Goodreads and Amazon for the book cover, about the book, and author information. If you can not see the link above you will need to turn off your spam blocker. Buying via these above links allows my site to get a % of the sale at no cost to you. This money gets used to buy items for giveaways.
https://www.facebook.com/CrossroadReview