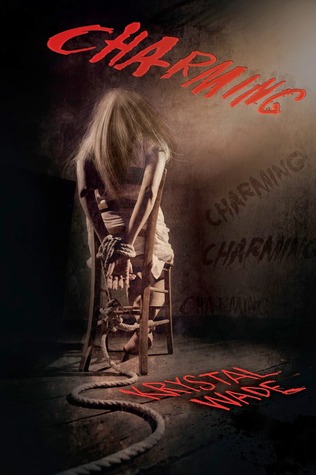 They say what doesn't kill you makes you stronger, and that's great . . . as long as you don't die.
Sixteen-year-old Haley Tremaine had it all: top-notch school, fantastic family, and a bright future, but all of that changed when an accident tore her family apart. Now, an alcoholic father, a bitter younger sister, and a cold headstone bearing her mother's name are all she has left.
Chris Charming has it all: a powerful CEO for a father, a prestigious school, and a fortune at his fingertips, but none of that matters when he lands a reputation as a troublemaker. Struggling to follow in his father's footsteps, he reaches out to the one person he believes truly sees him, the one person he wants: Haley.
Little do they know someone's determined to bring the two together, even if it means murder.
About the Author
Biography
Krystal Wade has done it again! Not only has she created a wonderful spin on a classic fairytale but she has created a story that will melt the heart of everyone who reads it while freezing your body cold until you find out what is going on. Charming felt like a fresh new take on Cinderella with the twist of mystery and murder aspects added to make this a fast paced thriller that will keep you guessing until the very last pages. And turns it into one crazy murderous love story.
I so felt for Haley. I know how it feels to be blamed for the death of someone in your life. Haley's drunk and abusive father blames her for the death of her and her sister's mother and wishes that she would have died instead. Its a hard life and not a very nice one. Haley starts out as a scared little girl but through the story she finds her voice with help from the strangest place and becomes someone who isn't going to let her self be beat on. She really does come into her own. Chris has his own secrets that he is afraid to come clean with. Afraid that it will ruin what he has built. I did love him and his family. I fully agree with Haley about wanting to adopt his parents who have to be the best book family I've ever seen.
I would really love to come back to this world of people maybe down the line some. Just to check in to see how they are fairing. Maybe set a few years down the road when everyone is going off to collage, getting married, or having some kids.
"All opinions are 100% honest and my own."


Disclaimer: Thanks to Goodreads and Amazon for the book cover, about the book, and author information. If you can not see the link above you will need to turn off your spam blocker. Buying via these above links allows my site to get a % of the sale at no cost to you. This money gets used to buy items for giveaways.
https://www.facebook.com/CrossroadReview