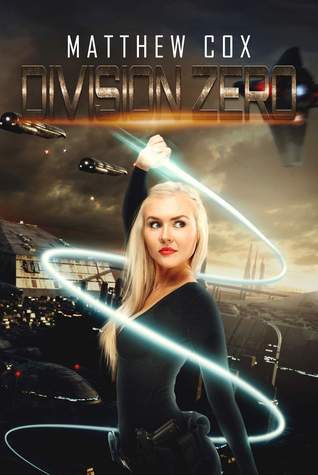 Most cops get to deal with living criminals, but Agent Kirsten Wren is not most cops.
A gifted psionic with a troubled past, Kirsten possesses a rare combination of abilities that give her a powerful weapon against spirits. In 2418, rampant violence and corporate warfare have left no shortage of angry wraiths in West City. Most exist as little more than fleeting shadows and eerie whispers in the darkness.
Kirsten is shunned by a society that does not understand psionics, feared by those who know what she can do, and alone in a city of millions. Every so often, when a wraith gathers enough strength to become a threat to the living, these same people rely on her to stop it.
Unexplained killings by human-like androids known as dolls leave the Division One police baffled, causing them to punt the case to Division Zero. Kirsten, along with her partner Dorian, wind up in the crosshairs of corporate assassins as they attempt to find out who – or what – is behind the random murders before more people die.
She tries to hold on to the belief that no one is beyond redemption as she pursues a killer desperate to claim at least one more innocent soul – that might just be hers.
About the Author
Biography
Born in a little town known as South Amboy NJ in 1973, Matthew has been creating science fiction and fantasy worlds for most of his reasoning life. Somewhere between fifteen to eighteen of them spent developing the world in which Division Zero, Virtual Immortality, and The Awakened Series take place.

Hobbies and Interests:

Matthew is an avid gamer, a recovered WoW addict, Gamemaster for two custom systems (Chronicles of Eldrinaath [Fantasy] and Divergent Fates [Sci Fi], and a fan of anime, British humour.
He is also fond of cats.
This one was still ok but at times didnt work for me. There were some side characters that where there but then just disappeared it was weird. But the story was interesting enough for me to finish. It was a great blend of ghosts, powers, hyper tech, and the future.
Go Into This One Knowing
slow and confusing to start
"All opinions are 100% honest and my own."


Disclaimer: Thanks to Goodreads and Amazon for the book cover, about the book, and author information. If you can not see the link above you will need to turn off your spam blocker. Buying via these above links allows my site to get a % of the sale at no cost to you. This money gets used to buy items for giveaways.
https://www.facebook.com/CrossroadReview