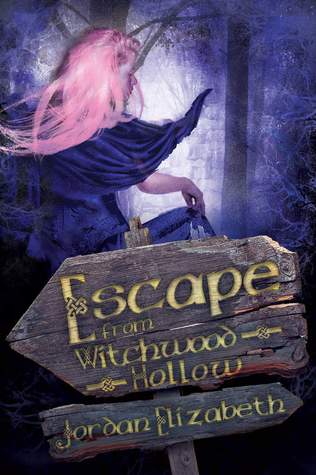 Everyone in Arnn - a small farming town with more legends than residents - knows the story of Witchwood Hollow: if you venture into the whispering forest, the witch will trap your soul among the shadowed trees.

After losing her parents in a horrific terrorist attack on the Twin Towers, fifteen-year-old Honoria and her older brother escape New York City to Arnn. In the lure of that perpetual darkness, Honoria finds hope, when she should be afraid.

Perhaps the witch can reunite her with her lost parents. Awakening the witch, however, brings more than salvation from mourning, for Honoria discovers a past of missing children and broken promises.

To save the citizens of Arnn from becoming the witch's next victims, she must find the truth behind the woman's madness.

How deep into Witchwood Hollow does Honoria dare venture?
About the Author
Discover books, learn about writers, read author blogs, and more.
This one just didnt work for me. The jumping of chapters was annoying and slowed the story down. I really wish that the story would have given us more information and less jumping.
"All opinions are 100% honest and my own."


Disclaimer: Thanks to Goodreads and Amazon for the book cover, about the book, and author information. If you can not see the link above you will need to turn off your spam blocker. Buying via these above links allows my site to get a % of the sale at no cost to you. This money gets used to buy items for giveaways.
https://www.facebook.com/CrossroadReview