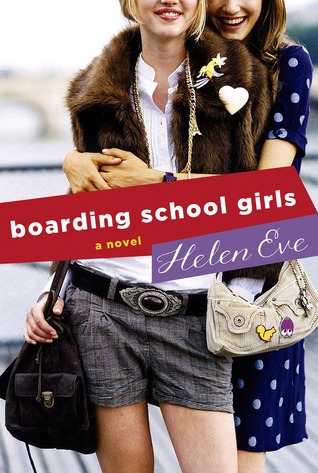 Siena, older sister to Stella, battles to fulfill her mother's vicarious ambitions and to retain her place at Temperley High's social epicentre.

Worshipped, envied, desired, and feared by all, Siena Hamilton reigns over Temperley High, the embodiment of the Hamilton legacy. She and the Starlets may still be healing from the unfortunate and horrible events of that night, at the end of last year, but nothing can shake her place as the head of Temperley's elite any longer. The Starlets are nothing if not adept at dealing with traitors, and Siena is her mother's daughter: she knows how to be perfect, and she will not disappoint. There is only one person who could possibly get in her way…

Romy, former Starlet, is back—back from a mutually-agreed-upon term away, in France—and no one is happy about it, least of all herself. She's changed now, though. She's trying harder to be normal, to dress appropriately, to blend in, to keep her head down and keep the secret of what really happened that night safe and hidden. But when your former best friends are untouchable, and you've betrayed them, you don't just get to come back—even if you're beginning to think they might not have been your friends in the first place.

In this prequel to Helen Eve's first novel Stella, revenge runs deep, old wounds break open, and the past can never, never be outrun.
About the Author
HELEN EVE grew up in the north of England and attended Oxford University. For the next seven years she ran an outreach initiative encouraging applicants for her college. In this role she visited hundreds of high schools each year before leaving to focus on a creative writing MA, from which she has just graduated with distinction.
Boarding School Girls
is the prequel to her first novel,
Stella
.
What to say what to say. Ok
1. if you are a fan of this series then of course pick this up
2. if you havent read the other books well this one is pretty much for the person who has.
3. I havent read any of the other books and found it very boring and well It took me a few days to finish this which if you know me thats not good.
4. I ended up just putting it down because I just couldn't make myself finish it.
5. yes I'm making this list because I'm not sure how to review this snooze fest full of rich girls blah.
Go Into This One Knowing
Rich girls gone wild and crazy
"All opinions are 100% honest and my own."





Disclaimer: Thanks to Goodreads and Amazon for the book cover, about the book, and author information. If you can not see the link above you will need to turn off your spam blocker. Buying via these above links allows my site to get a % of the sale at no cost to you. This money gets used to buy items for giveaways.
https://www.facebook.com/CrossroadReview