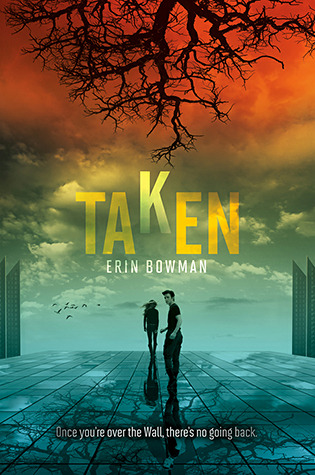 There are no men in Claysoot. There are boys—but every one of them vanishes at midnight on his eighteenth birthday. The ground shakes, the wind howls, a blinding light descends…and he's gone.

They call it the Heist.

Gray Weathersby's eighteenth birthday is mere months away, and he's prepared to meet his fate–until he finds a strange note from his mother and starts to question everything he's been raised to accept: the Council leaders and their obvious secrets. The Heist itself. And what lies beyond the Wall that surrounds Claysoot–a structure that no one can cross and survive.

Climbing the Wall is suicide, but what comes after the Heist could be worse. Should he sit back and wait to be taken–or risk everything on the hope of the other side?
About the Author
Biography
Ok so don't let the 3 star rating scare you away from reading this. I just wanted to make sure you all understand that if you love the following books this one might be to similar for you to completely love! That is the issue I had.
If your a fan of Divergent, The Hunger Games, or the Maze Runner than this one might be a little to close to those for you to die hard love this book. This is the issue that I had with it. The other issue was that I thought that part of the ending was very predicable. I called it before it happened. Cant tell ya or it will give it away.
So I really did like Grey which is the main POV that we get in this one. I really liked the mystery that surrounded the Wall and Claysoot as well as what the H** the main older lady (sorry forgot her name) was doing with that shinny cabinet it really made me want to read more.
For the story itself the issues noted above were the only ones I had. The story was fast paced and well really good. A great blend of romance, thriller, mystery and dystopian.
I have to say that when I started I really liked Emma to only then by the end of the book wishing she would get shot or mained or something!!
So in the end of this one if you love the other books above then you may not want to read this one as you will see it as having a dystopian checklist (which it really did have)
Go Into This One Knowing
A blend of romance, thriller, mystery and dystopian.
"All opinions are 100% honest and my own."


a Rafflecopter giveaway
Disclaimer: Thanks to Goodreads and Amazon for the book cover, about the book, and author information. If you can not see the link above you will need to turn off your spam blocker. Buying via these above links allows my site to get a % of the sale at no cost to you. This money gets used to buy items for giveaways.
https://www.facebook.com/CrossroadReview