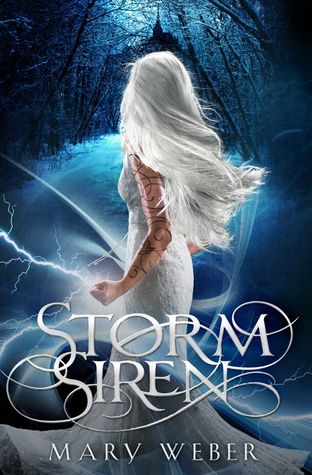 "I raise my chin as the buyers stare. Yes. Look. You don't want me. Because, eventually, accidentally, I will destroy you."
In a world at war, a slave girl's lethal curse could become one kingdom's weapon of salvation. If the curse—and the girl—can be controlled.
As a slave in the war-weary kingdom of Faelen, seventeen-year-old Nym isn't merely devoid of rights, her Elemental kind are only born male and always killed at birth — meaning, she shouldn't even exist.
Standing on the auction block beneath smoke-drenched mountains, Nym faces her fifteenth sell. But when her hood is removed and her storm-summoning killing curse revealed, Nym is snatched up by a court advisor and given a choice: be trained as the weapon Faelen needs to win the war, or be killed.
Choosing the former, Nym is unleashed into a world of politics, bizarre parties, and rumors of an evil more sinister than she's being prepared to fight . . . not to mention the handsome trainer whose dark secrets lie behind a mysterious ability to calm every lightning strike she summons.
But what if she doesn't want to be the weapon they've all been waiting for?
Set in a beautifully eclectic world of suspicion, super abilities, and monsters, Storm Siren is a story of power. And whoever controls that power will win.
About the Author
Biography
This is the second time Ive read this book and well it just keeps getting better and better. My last review was noted as 5 Man Eating Horses lol. And I have to say that that title works well for me still. This is one of those stories that just knocked it so far out of the park. That I'm kinda shocked that it hasn't been picked up for a movie or tv show. SOMETHING!!!
I do think like I did the first time around. That it being published via Thomas Nelson that people are afraid that it will be religious. Which is so far from the truth that I think HaperTeen should have picked this one up instead.
This story is just beyond amazing! It starts out with Nym being sold for the 14th time and well it does and doesn't go in her favor. She lets loose her powers and ends up killing again. Reading this book you will feel her grief and loss over all those she has accidentally killed.
I really think this book would have been even cooler if it would have been told in two POVs. If you read it you will know who the other POV should be. It would have given us a little more.
But without it the book is a high 5 stars!
Go Into This One Knowing
Be warned! Have book 2 by you!!!
The cliffhanger in this one SUCKS!!!! MARY YOU ARE EVIL!!!!! And she knows it to!
"All opinions are 100% honest and my own."





a Rafflecopter giveaway
Disclaimer: Thanks to Goodreads and Amazon for the book cover, about the book, and author information. If you can not see the link above you will need to turn off your spam blocker. Buying via these above links allows my site to get a % of the sale at no cost to you. This money gets used to buy items for giveaways.
https://www.facebook.com/CrossroadReview