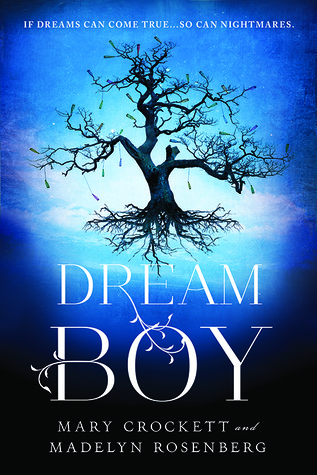 Annabelle Manning feels like she's doing time at her high school in Chilton, Virginia. She has her friends at her lunchtime table of nobodies. What she doesn't have are possibilities. Or a date for Homecoming. Things get more interesting at night, when she spends time with the boy of her dreams. But the blue-eyed boy with the fairytale smile is just that—a dream. Until the Friday afternoon he walks into her chemistry class.
One of friends suspects he's an alien. Another is pretty sure it's all one big case of deja vu. While Annabelle doesn't know what to think, she's willing to believe that the charming Martin Zirkle may just be her dream come true. But as Annabelle discovers the truth behind dreams—where they come from and what they mean—she is forced to face a dark reality she had not expected. More than just Martin has arrived in Chilton. As Annabelle learns, if dreams can come true, so can nightmares.
About the Author
Mary Crockett's debut novel DREAM BOY is about the aftermath of dreams and the desire to figure out how you fit into the puzzle of your own life. It's also about cute guys, epic kisses, and the mystical power of a really awesome pair of shoes. A native of the Shenandoah Valley of Virginia, Mary grew up as the youngest of six children in a family of misfits. She has worked as everything from a history museum director to a toilet seat hand model. In her other life, she's an award-winning poet, professional eavesdropper, and the person who wipes runny noses. If you tweet at her, chances are she will tweet back.
Madelyn Rosenberg
grew up in Southwest Virginia on a great dead-end street with woods, a creek, and copious amounts of mud. After college, I moved back to Virginia, where I spent more than a decade at a daily newspaper writing stories about colorful, real-life characters. These days, I'm making up characters of my own.
Ok so this one lost me a little towards the end. But it picked back up and I did like it. I think if I would have been Annabelle seeing Martin I think I would have peed my pants or went screaming. I loved the story line that if good dreams can become real so can nightmares. And well though this story Annabelle learns a great many things about the people in her town. It was wonderful and scary.
Go Into This One Knowing
Creepy
"All opinions are 100% honest and my own."


a Rafflecopter giveaway
Disclaimer: Thanks to Goodreads and Amazon for the book cover, about the book, and author information. If you can not see the link above you will need to turn off your spam blocker. Buying via these above links allows my site to get a % of the sale at no cost to you. This money gets used to buy items for giveaways.
https://www.facebook.com/CrossroadReview