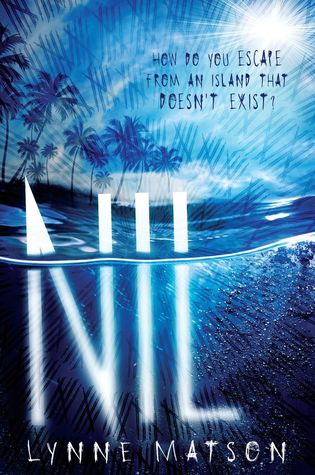 On the mysterious island of Nil, the rules are set. You have one year. Exactly 365 days--to escape, or you die.

Seventeen-year-old Charley doesn't know the rules. She doesn't even know where she is. The last thing she remembers is blacking out, and when she wakes up, she's lying naked in an empty rock field.

Lost and alone, Charley finds no sign of other people until she meets Thad, the gorgeous leader of a clan of teenage refugees. Soon Charley learns that leaving the island is harder than she thought . . . and so is falling in love. With Thad's time running out, Charley realizes that to save their future, Charley must first save him. And on an island rife with dangers, their greatest threat is time.
About the Author
Biography
This one I read cover to cover. And although it was pretty good. It just didnt excite me enough to want to read book two. I don't think I will read this one again either.
The book was kinda weird. And it left me with so many questions. Why are these teens taken to this island only to either find a way off or die. And what about all the animals? This book had a great ending but it was a little dragged out.
Go Into This One Knowing
no answers, dragged out ending
"All opinions are 100% honest and my own."





Disclaimer: Thanks to Goodreads and Amazon for the book cover, about the book, and author information. If you can not see the link above you will need to turn off your spam blocker. Buying via these above links allows my site to get a % of the sale at no cost to you. This money gets used to buy items for giveaways.
https://www.facebook.com/CrossroadReview