Join us May 23rd at 3pm ET. to chat it up with author Temple West. New author of the just released Velvet! And don't forget to ask questions and enter the giveaway!
Watch it on Google+
Watch it on YouTube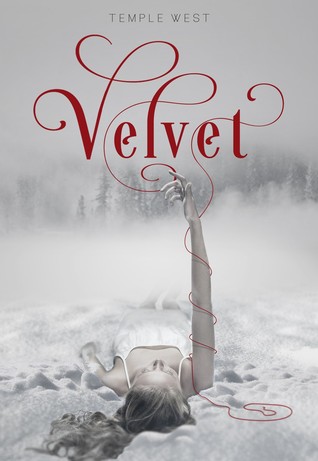 First rule of dealing with hot vampire bodyguards? Don't fall in love.
After losing both her parents before age seventeen, aspiring designer Caitlin Holte feels like her whole world has been turned upside down, and that was
before
the terrifying encounter with a supernatural force. Then, she learns that her hot bad-boy neighbor, Adrian—who might have just saved her life—is actually a half-demon vampire.
Suddenly Caitlin is stuck with a vampire bodyguard who feels that the best way to protect her is to become her pretend boyfriend. Trouble is, Caitlin is starting to fall in love for real, while Adrian can never love a human. Caitlin trusts Adrian to keep her safe from his demon father, but will he be able to protect her heart?
About the Author
Temple West, debut author of the YA paranormal romance
Velvet
, is as nerdy in real life as she is on the Twitter. She can sew (poorly), drive stick (please fasten your seat belt), and is in the slow process of acquiring a motorcycle (and motorcycle license, which should, in all honesty, come first). She currently lives in Seattle and is quite content to have no pets, plants, or children to fail at looking after.
Ok Velvet although was very Twilighty it was very good. Lot of laugh out loud humor to keep you going. And well enough sexual tension to make you want to throw the book across the room. Temple West doesn't shy away from the face of evil and well I love the new twist on what being a vampire means.
The only thing I really hated about this one to start was that when I was reading it goodreads has it as a stand alone. And this book is so far from an all tied up book that I was getting worried. But I'm happy to say that the authors website says that it will be a trilogy so that makes me very happy. I can't wait to see where the author takes us on this yummy adventure.
The characters were wonderful. And no don't worry there are no sparkling vampires in this one. The author did a wonderful job with the setting and each character. I hope to see more of the side characters in the other two books though. Esp. Cait's cousin. We don't get a lot of her.
If you loved Twilight and you want a new fix! Then this is definitely the one for you!
Go Into This One Knowing
Swoons, romance, laugh out loud moments, sexual tension
"All opinions are 100% honest and my own."





a Rafflecopter giveaway
Disclaimer: Thanks to Goodreads and Amazon for the book cover, about the book, and author information. If you can not see the link above you will need to turn off your spam blocker. Buying via these above links allows my site to get a % of the sale at no cost to you. This money gets used to buy items for giveaways.
https://www.facebook.com/CrossroadReview