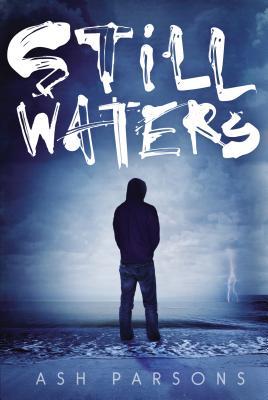 A gritty, powerful debut that evokes The Outsiders. You won't be able to look away.
High school senior Jason knows how to take a punch. Living with an abusive father will teach a kid that. But he's also learned how to hit back, earning a reputation at school that ensures no one will mess with him. Even so, all Jason truly wants is to survive his father long enough to turn eighteen, take his younger sister, Janie, and run away.
Then one day, the leader of the in crowd at school, Michael, offers to pay Jason to hang out with him. Jason figures Michael simply wants to be seen with someone with a tough rep and that the money will add up fast, making Jason's escape plan a reality. Plus, there's Michael's girl, Cyndra, who looks at Jason as if she sees something behind his false smile. As Jason gets drawn deeper into Michael's game, the money keeps flowing, but the stakes grow ever more dangerous. Soon, even Jason's fists and his ability to think on his feet aren't enough to keep his head above water.
Still Waters
is an intense, gritty thriller that pulls no punches—yet leaves you rooting for the tough guy. A powerful, dynamic debut.
About the Author
When I received this book in the mail. I wasn't sure what to expect. But I was happily surprised that this one was worth the read. This dark psychological read will keep you on your toes with twists and turns. This book will keep you entertained as you follow the MC though all the directions he is being pulled in. From the MC trying to get himself and his sister away from their drunk, abusive father to realizing that easy money just might not be so easy.
This story was very realistic and very dark. With a fast paced plot and a great message this book will leave you hanging by a thread.
Go Into This One Knowing
Dark, Danger, Gripping
"All opinions are 100% honest and my own."
Thank you so much for having me on the blog!
I thought I would explain a little about how this story came to be. Just like most writers, inspiration comes from many places, but two specific things started me thinking about what would become

Still Waters

.
I was a teacher in a rural high school, 7th-12th grades. One day, a student was missing from class. I asked if anyone knew where he was, and a boy piped up, with absolute authority, "he was SHOT!" His tone made it sound like he knew the story, so I asked if the student was okay, then once I heard that he was, I asked what had happened.
The boy who seemed to know the story started, "Well. You know, he's dating So-and-so's girlfriend. I told him not to, but he didn't listen to me." Then other kids started talking and I quickly realized no one knew what had happened. I stopped the rumors at once, said if the boy wanted to explain what happened when he got back to class, he would, but that since we didn't know we shouldn't speculate and cause drama.
It turned out it was a hunting accident. Nothing sinister. But that moment when there appeared to be a whole other story happening, and everyone talked like they knew what had happened when they clearly had no idea, it was a little seed that burrowed into my writer-brain.
Then something else happened to make the seed take root. I remembered a murder that happened when I was in high school. The murder was committed by a kid who lived down the street from me. I talked about it with one of my childhood friends, and tried to remember what was presented as fact. I realized that almost everything I thought I "knew" about it was schoolhouse rumor. Another youth was involved, and since he was under-age, the reporting was very stilted and suppressed.
The two things got meshed in my mind, wondering about rumors and crimes and desperate situations. Thinking about how desperation can devolve into violence.
And that was the start of

Still Waters

, wanting to examine those ideas. The book is itself a complete work of fiction, but it was informed by some of my students and my years spent teaching, and was directly inspired by the two incidents just described.
Thank you for having me on the blog! I hope you and your readers enjoy

Still Waters

. ☺
a Rafflecopter giveaway
Disclaimer: Thanks to Goodreads and Amazon for the book cover, about the book, and author information. If you can not see the link above you will need to turn off your spam blocker. Buying via these above links allows my site to get a % of the sale at no cost to you. This money gets used to buy items for giveaways.
https://www.facebook.com/CrossroadReview