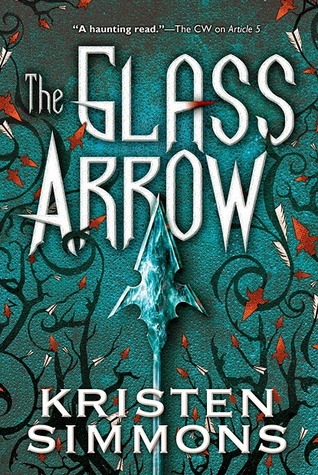 The Handmaid's Tale
meets
Blood Red Road
in
Glass Arrow
, the story of Aya, who lives with a small group of women on the run from the men who hunt them, men who want to auction off breeding rights to the highest bidder.
In a world where females are scarce and are hunted, then bought and sold at market for their breeding rights, 15-year old Aya has learned how to hide. With a ragtag bunch of other women and girls, she has successfully avoided capture and eked out a nomadic but free existence in the mountains. But when Aya's luck runs out and she's caught by a group of businessmen on a hunting expedition, fighting to survive takes on a whole new meaning.
About the Author
Biography
Ok so this one I think I might come back to later. But I have gotten pretty far into it and ITS BORING!! Im so sorry Kristen. I still love you and the Article 5 series. (pouts)
I asked a friend who has read this where it ends. And well I love the fact that it was left open to come back to if it did well. But for me the pacing was just boring. I really wanted some action or something. But all I got was girl chained outside.
Go Into This One Knowing
slow slow slow
"All opinions are 100% honest and my own."
If you can not see the link below please check your javascript and spam blocker









Disclaimer: Thanks to Goodreads and Amazon for the book cover, about the book, and author information. If you can not see the link above you will need to turn off your spam blocker. Buying via these above links allows my site to get a % of the sale at no cost to you. This money gets used to buy items for giveaways.
https://www.facebook.com/CrossroadReview