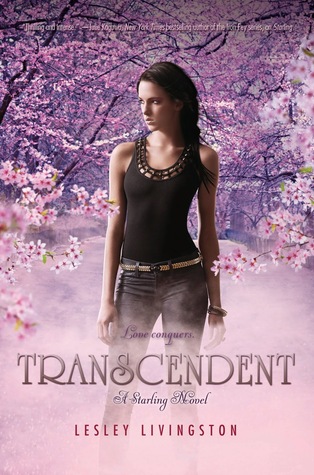 LOVE CONQUERS
On a storm-swept terrace high above the streets of Manhattan, Mason Starling holds the fate of the world in her hands as her beloved Fennrys lies bleeding at her feet, his life hanging in the balance. The ancient Norse prophecy of Ragnarok stands poised on the knife edge of fulfillment. Mason's transformation into a Valkyrie—a chooser of the slain and the one who will ultimately bring about the end of the world—is complete. Still, she remains determined to thwart her father's apocalyptic desires. Whatever is to come, it won't happen because of what the prophecy foretold, or what Gunnar Starling has planned, or what the fates have already decided. What happens next will be up to Mason and the Fennrys Wolf. The world had better hope they haven't reached the limits of what their souls and swords can survive.
Perfect for fans of Cassandra Clare's Mortal Instruments series, and set in the same universe as Lesley Livingston's much-loved WONDROUS STRANGE trilogy, with roots in Greek, Roman, Norse, Egyptian, and Celtic myths and legends, this thrilling conclusion to the acclaimed Starling trilogy is filled to the hilt with sweeping adventure and soaring romance.
About the Author
Lesley Livingston is a writer and actress living in Toronto. She has a master's degree in English from the University of Toronto, where she specialized in Arthurian literature and Shakespeare. She is the author of
Starling
and
Descendant
, the first two books in a darkly romantic trilogy set against the backdrop of Manhattan and Norse mythology. Lesley has also written
Wondrous Strange
, which won the Canadian Librarian Association Young Adult Book Award in addition to being a White Pine Honor Book, as well as
Darklight
and
Tempestuous
.





Disclaimer: Thanks to Goodreads and Amazon for the book cover, about the book, and author information. If you can not see the link above you will need to turn off your spam blocker. Buying via these above links allows my site to get a % of the sale at no cost to you. This money gets used to buy items for giveaways.
https://www.facebook.com/CrossroadReview