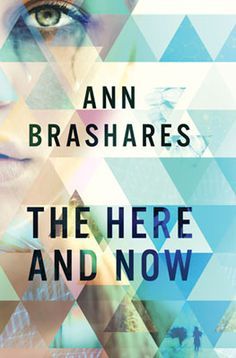 An unforgettable epic romantic thriller about a girl from the future who might be able to save the world . . . if she lets go of the one thing she's found to hold on to.
Follow the rules. Remember what happened. Never fall in love.
This is the story of seventeen-year-old Prenna James, who immigrated to New York when she was twelve. Except Prenna didn't come from a different country. She came from a different time—a future where a mosquito-borne illness has mutated into a pandemic, killing millions and leaving the world in ruins.
Prenna and the others who escaped to the present day must follow a strict set of rules: never reveal where they're from, never interfere with history, and never, ever be intimate with anyone outside their community. Prenna does as she's told, believing she can help prevent the plague that will one day ravage the earth.
But everything changes when Prenna falls for Ethan Jarves.
From Ann Brashares, the #1 New York Times bestselling author of
The Sisterhood of the Traveling Pants
series, The Here and Now is thrilling, exhilarating, haunting, and heartbreaking—and a must-read novel of the year.
About the Author
Biography
Well this one just didnt work out for me. I gave up at around page 80. Its a pretty short book but, I just started to fall asleep. The story was lacking suspense and movement. It would have been better if it would have been a little faster. I really loved the plot. But the execution of the telling just fell short for me.
Go Into This One Knowing
slow and boring
"All opinions are 100% honest and my own."





Disclaimer: Thanks to Goodreads and Amazon for the book cover, about the book, and author information. If you can not see the link above you will need to turn off your spam blocker. Buying via these above links allows my site to get a % of the sale at no cost to you. This money gets used to buy items for giveaways.
https://www.facebook.com/CrossroadReview