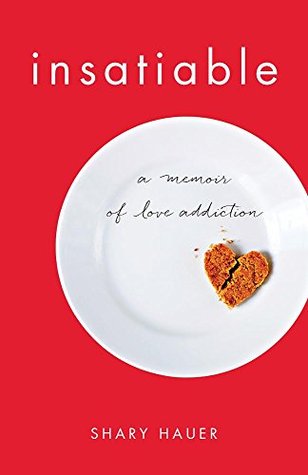 In her professional life, Shary Hauer was a confident, successful, high-caliber executive coach who advised big-time corporate leaders around the globe—but her personal life was an entirely different matter. When it came to love, she was insecure, clingy, desperate, willing to do anything and everything to win and keep a man. Because without a man by her side, what good was she?

In Insatiable, Hauer fearlessly chronicles her emotional journey from despair to hope, rejection to redemption, and self-hate to self-love, one man at a time. In candid detail, she relates what it is like to be trapped in the torturous cycle of love addiction—what it's like to be forever searching, needing, obsessing, scheming, and agonizing for love, suffering from a hunger that never ceases—and what it takes to break free of that cycle. An intimate, soul-baring tale that sheds much-needed light on one of the least understood and talked about addictions, Insatiable is the story of one woman's journey through the hellish, the humiliating, and the humbling in her single-minded pursuit of the most addictive drug of all: love.
About the Author
Biography
Although I'm not a huge fan of memoirs I did enjoy this book. I can say that I have known people like the journey that this author took. From people who just couldn't be alone (the would loose man to just hop to another) to those who give away anything they had to have friends. So this one did touch a part of me that will live in my soul for some time.
It was interesting to learn of what the author went through. This book was a very short and quick read and it would have been just a tad better if it would have been longer.
Go Into This One Knowing
Addiction, Love, Memories
"All opinions are 100% honest and my own."
a Rafflecopter giveaway
Disclaimer: Thanks to Goodreads and Amazon for the book cover, about the book, and author information. If you can not see the link above you will need to turn off your spam blocker. Buying via these above links allows my site to get a % of the sale at no cost to you. This money gets used to buy items for giveaways.
https://www.facebook.com/CrossroadReview