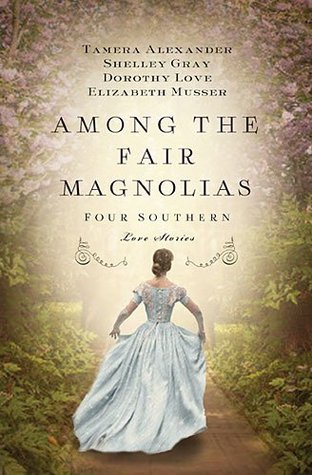 Four Southern women are at a turning point in history . . . and in their own hearts.
To Mend a Dream by Tamera Alexander
The Civil War cost Savannah Darby everything—her family and her home. When Aidan Bedford, an attorney from Boston, buys the Darby estate, he hires Savannah to redecorate. Can she find a mysterious treasure before her job is finished?
An Outlaw's Heart by Shelley Gray
When Russell Stark returns to Fort Worth, he's determined to begin a new life. But when he arrives at his mother's homestead, he discovers that she is very ill and the woman he loved is still as beautiful and sweet as he remembered. With time running out, Russell must come to terms with both his future and his past.
A Heart So True by Dorothy Love
Abigail knows all too well what is expected of her: to marry her distant cousin Charles and take her place in society. But her heart belongs to another. A terrible incident forces Abby to choose between love and duty.
Love Beyond Limits by Elizabeth Musser
Emily has a secret: She's in love with one of the freedmen on her family's plantation. Meanwhile, another man declares his love for her. Emily realizes some things are not as they seem and secrets must be kept in order to keep those she loves safe.
About the Author
Tamera Alexander
is the
USA Today
bestselling author of
To Whisper Her Name, To Win Her Favor, A Lasting Impression,
and
The Inheritance,
among others. Tamera's deeply drawn characters and thought-provoking plots have earned her multiple awards and devoted readers worldwide. She and her husband make their home in Nashville, Tennessee, not far from the Southern mansions about which she writes. Please visit her website: TameraAlexander.com
New York Times
bestselling author
Shelley Shepard Gray
lives in southern Ohio and writes full time. A busy wife and mother of two, she spends her days writing and keeping track of her two teenagers. Her two dogs keep her company when she writes in her basement. Please visit her website, shelleyshepardgray.com to find out her latest news...or become her friend on FaceBook.
Dorothy Love's skillful blending of the historical and the personal reflect her passion for discovering the histories of ordinary people who accomplished extraordinary things. Her giftedness at storytelling sets her apart as an authoritative voice of Southern historical fiction.
Elizabeth Musser, a native of Atlanta, Georgia now living in France, is a novelist who writes what she calls 'entertainment with a soul.' Elizabeth attended The Westminster Schools in Atlanta and Vanderbilt University in Nashville, Tennessee where she majored in French and English literature, graduated magna cum laude and was a member of Phi Beta Kappa honor society. Her novels have been acclaimed in the United States and in Europe.
Each of these stories will transport you to their time. Each one was wonderful and worth the read.
If you are wondering if you are going to like these authors. This book is a great sample of each one's writing. I would recommend this to those who love the south, romance, as well if you want to try any of these authors out.
Go Into This One Knowing
beautifuly written
"All opinions are 100% honest and my own."
Disclaimer: Thanks to Goodreads and Amazon for the book cover, about the book, and author information. If you can not see the link above you will need to turn off your spam blocker. Buying via these above links allows my site to get a % of the sale at no cost to you. This money gets used to buy items for giveaways.
https://www.facebook.com/CrossroadReview