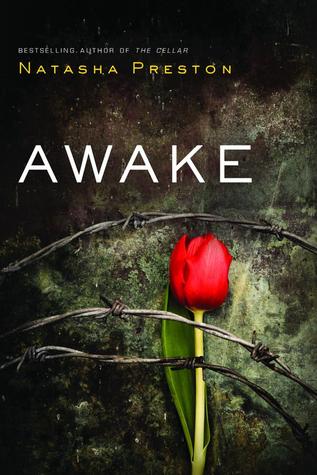 Scarlett doesn't remember anything before the age of five. Her parents say it's from the trauma of seeing her house burn down, and she accepts the life they've created for her without question—until a car accident causes Scarlett to start remembering pieces of an unfamiliar past.
When a new guy moves into town, Scarlett feels an instant spark. But Noah knows the truth of Scarlett's past, and he's determined to shield her from it...because Scarlett grew up in a cult called Eternal Light, controlled by her biological parents.
And they want her back.
About the Author
My name is Natasha, but most people call me Tash or Tasha. I don't mind either. I was born in England and have lived in small towns and villages out in the countryside ever since.
My husband, Joseph, is the most supportive person in my life. Without his love, help and patience I wouldn't be where I am today. And this website wouldn't exist! I'm a proud mummy to an amazing little boy who is my whole world.
At school I drifted through, achieving average grades. I fell into administration and receptionist jobs, thinking that I couldn't really do anything else.
In 2010 I stumbled into writing completely by accident. I was searching the 'app store' and came across
Wattpad
, an amateur writing site. For the first few months I just read, but then decided to type some of the ideas I had floating around my head. I'm so glad I did because I absolutely love writing.
Writing gave me an escape, and Wattpad gave me the self-confidence I lacked.
This one lost me right from the beginning. The MC starts out telling you Hi, Im Scarlet and I can't remember anything before the age of 4. Um Scarlet let me tell you something. NEITHER CAN I! the easiest memory I have I think I was like 7 or so and I fell off my bike. I don't really remember much of anything else before the age of around 9-10. So that was a little odd. Since I'm guessing it is like that for most people.
That put aside Scarlet has got to be one of the worst characters ive read about. And I gave up shortly after wanting to slap her in the face.
Go Into This One Knowing
Ugh
"All opinions are 100% honest and my own."
Disclaimer: Thanks to Goodreads and Amazon for the book cover, about the book, and author information. If you can not see the link above you will need to turn off your spam blocker. Buying via these above links allows my site to get a % of the sale at no cost to you. This money gets used to buy items for giveaways.
https://www.facebook.com/CrossroadReview