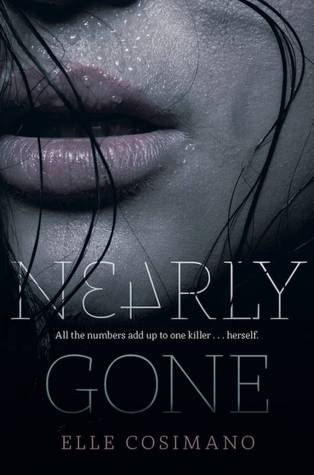 Bones meets Fringe in a big, dark, scary, brilliantly-plotted urban thriller that will leave you guessing until the very end.
Nearly Boswell knows how to keep secrets. Living in a DC trailer park, she knows better than to share anything that would make her a target with her classmates. Like her mother's job as an exotic dancer, her obsession with the personal ads, and especially the emotions she can taste when she brushes against someone's skin. But when a serial killer goes on a killing spree and starts attacking students, leaving cryptic ads in the newspaper that only Nearly can decipher, she confides in the one person she shouldn't trust: the new guy at school—a reformed bad boy working undercover for the police, doing surveillance. . . on her.
Nearly might be the one person who can put all the clues together, and if she doesn't figure it all out soon—she'll be next.
About the Author
Elle Cosimano grew up in the Washington, DC, suburbs, the daughter of a maximum security prison warden and an elementary school teacher who rode a Harley. She annually attends the Writers' Police Academy at Guilford Technical Community College, Department of Public Safety, to conduct hands-on research for her books. Elle is the author of
Nearly Gone
and it's upcoming sequel,
Nearly Found
. She lives with her husband and two sons in Mexico. Follow her on Twitter at @ellecosimano.
This book was swoon and all the feels worthy of 5 stars. It is a murder mystery, thriller, with a slight paranormal twist that was done very well. I do hope that in book two we find out more about her power.
Alright so the story in this one was great. I thought that since the murder mystery section was all math etc based that I was going to be so lost. Since well math is so not my friend!! But even though I didnt understand anything about the math/physic sections I wasn't lost at all. It really reminded me of that tv show Numbers and some movie that was out ages ago with Sandra Bullock (at least I think it was her) So don't let that scare you away from this awesome read.
The romance in the book was also great. There was one part that I had to share with my group because It was just so drool worthy mmmmmmmmmmmmm!!!!
The ending of the romance/book felt a little off. I don't know it felt a little disconnected. But the epilogue (yes we get one!!!) was a great edition to really end the book.
The characters were awesome! I do think that Nearly needed to try the cops again but, by the time that the thought came around she was pretty much in deep S**** so that wouldn't have really helped her much. I would really love some back story novella's on some side characters as well as Nearly's mom and dad. I think those would really enrich the story going forward.
The MC's Nearly (love the name btw) was great. She was a little naive but again she's a teen so thats fine. Reece was MMMM I don't have anything else to describe him. Im not so much for all the piercings but thats ok.
So in short this one is for lovers of the slight paranormal as well as fans of shows and books like Criminal Minds, Numbers, etc. Plot/Story and the Characters are well formed and amazing!
Go Into This One Knowing
Romance, Murder, Drugs (talked about) , Child Abuse (talked about)
"All opinions are 100% honest and my own."
Disclaimer: Thanks to Goodreads and Amazon for the book cover, about the book, and author information. If you can not see the link above you will need to turn off your spam blocker. Buying via these above links allows my site to get a % of the sale at no cost to you. This money gets used to buy items for giveaways.
https://www.facebook.com/CrossroadReview