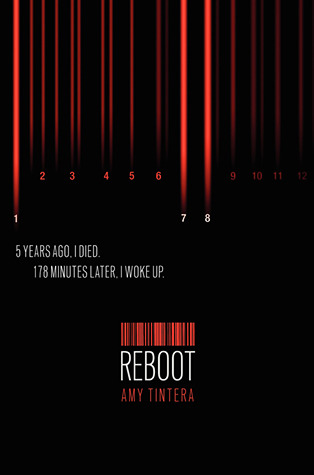 Five years ago, Wren Connolly was shot three times in the chest. After 178 minutes she came back as a Reboot: stronger, faster, able to heal, and less emotional. The longer Reboots are dead, the less human they are when they return. Wren 178 is the deadliest Reboot in the Republic of Texas. Now seventeen years old, she serves as a soldier for HARC (Human Advancement and Repopulation Corporation).
Wren's favorite part of the job is training new Reboots, but her latest newbie is the worst she's ever seen. As a 22, Callum Reyes is practically human. His reflexes are too slow, he's always asking questions, and his ever-present smile is freaking her out. Yet there's something about him she can't ignore. When Callum refuses to follow an order, Wren is given one last chance to get him in line—or she'll have to eliminate him. Wren has never disobeyed before and knows if she does, she'll be eliminated, too. But she has also never felt as alive as she does around Callum.
The perfect soldier is done taking orders.
About the Author
Biography
This book was amazing!!! This book was amazing. I say it again AMAZING!!! Think of Terminator told by well the robots POV then blow that up with emotions and romance and you will almost get this book because it was FAB!!!
Ok so this one is a fast paced in your face read. It is about teens who have died and then come back because they have caught this illness. Now depending on how long it takes you to come back will depend on how much emotion you have left.
That being said this book was the bomb! No slowness here people fast paced great characters, awesome plot/story line.
It has a kick butt female lead and well enough humor to knock your socks off. FAV pick it like now!!!
Go Into This One Knowing
"All opinions are 100% honest and my own."
Disclaimer: Thanks to Goodreads and Amazon for the book cover, about the book, and author information. If you can not see the link above you will need to turn off your spam blocker. Buying via these above links allows my site to get a % of the sale at no cost to you. This money gets used to buy items for giveaways.
https://www.facebook.com/CrossroadReview