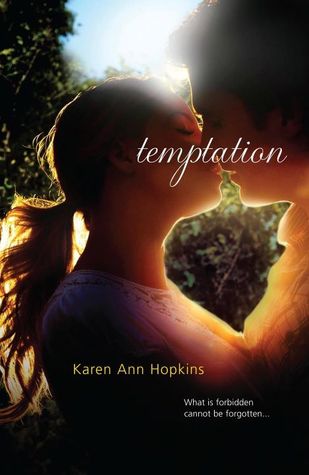 Your heart misleads you.
That's what my friends and family say.
We met and fell in love in the sleepy farming community of Meadowview, while we rode our horses together through the grassy fields and in those moments in each other's arms.
About the Author
A native of New York State, Karen Ann Hopkins now lives with her family on a farm in Northern Kentucky, where her neighbors in all directions are members of a strict Amish community. When she\u2019s not homeschooling her kids, giving riding lessons, or tending to a menagerie of horses, goats, peacocks, chickens, ducks, rabbits, dogs, and cats, she is dreaming up her next romantic novel. Karen loves to hear from readers. You can find her on the Web at Facebook.com/KarenAnnHopkins.
Alright so this one for me is a solid three stars.
Things I Liked
I loved the characters and the entire setting of the love story. I also loved the snark that Rose gives us.
Didnt Like
So right off the bad these two are goo goo eyes for each other. I don't mind insta love all that much. But there needs to be a real connection for that to work. And well just thinking the other person is hot is not enough. I think this book would have been head over heels if there would have a build up of them falling in love instead of jumping right into it.
Ok so now that thats over.
The story itself reminded me a lot of 50 Shades of Grey but without all the ropes and ties etc. Noah is very controlling and so is Rose. Each of them wants something from the other but no one wants to give.
Falling for someone from a different religion etc is hard enough but when you toss in the English and the Amish it gets even harder. I had the fortunate experience of being in a town back in Ohio that the Amish were like down the street. I even went to school with some. So that is kinda where parts of this book fall apart for me. I really want to know how much research the author did. Because, although the Amish stop at 8th grade for school, they can decide to go to high school if that is something they want. I also would like to know what division was Noah? (old order, new order, brotheren etc?) Because it seems they had running water, a phone, etc.
Alright so those were the issues I had with this one. The good parts were all the humor in the story. I really loved Rose's humor. She name the story fun and laughable in the best possible ways. The romance although poison for both of them was also very good if you can get past the issue of them instal-loving each other.
The ending to this one made me kinda mad. As well as some other things that because its a spoiler I won't go into. I don't know if I will read book 2-4 but I do want to know what the final outcome is. Do they stay together do they separate. Since the last book is called Forever, I am thinking it will be a favorable outcome.
So the end message for this book that I took away from it is.
What would you do for love?
Would you leave behind everything you knew to be with the one you love?
Or would you want them to leave everything they knew to be with you?
Go Into This One Knowing
Romance from two worlds
"All opinions are 100% honest and my own."
Disclaimer: Thanks to Goodreads and Amazon for the book cover, about the book, and author information. If you can not see the link above you will need to turn off your spam blocker. Buying via these above links allows my site to get a % of the sale at no cost to you. This money gets used to buy items for giveaways.
https://www.facebook.com/CrossroadReview