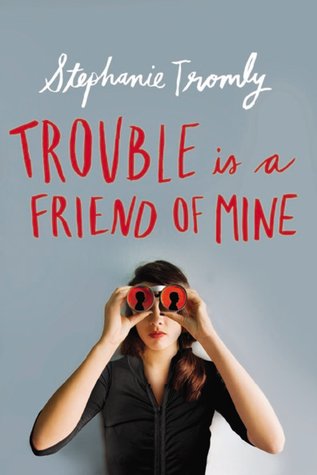 Preparing to survive a typical day of being Digbys friend wasn't that different from preparing to survive the apocalypse.
Her first day not in school (because she cut) in her new hometown that will soon be her old hometown (because she's getting out of Dodge as fast as she can) Zoe meets Digby. Or rather, Digby decides he's going to meet Zoe and get her to help him find missing teenager. Zoe isn't sure how, but Digby—the odd and brilliant and somehow…attractive?—Digby always gets what he wants, including her help on several illegal ventures. Before she knows it, Zoe has vandalized an office complex with fake snow, pretended to buy drugs alongside a handsome football player dressed like the Hulk, had a throw-down with a possible cult, and, oh yeah, saved her new hometown (which might be worth making her permanent hometown after all.)
A mystery where catching the crook isn't the only hook, a romance where the leading man is decidedly unromantic, a story about friendship where they aren't even sure they like each other—
Trouble is a Friend of Mine
is a YA debut you won't soon forget.
About the Author
Stephanie Tromly was born in Manila, grew up in Hong Kong, graduated from the University of Pennsylvania, and worked as a screenwriter in Los Angeles. She is the author of Trouble is a Friend of Mine and lives in Winnipeg with her husband and young son.
This one I have to wonder about!? I mean the plot just didnt go anywhere it was very repetitive. The MC was a push over and well the rest of it I just don't know. So my recommendation is to pick it up, try it out and well it might be for you.
Go Into This One Knowing
"All opinions are 100% honest and my own."
On Amazon you can also see a chapter 1 sample!
Disclaimer: Thanks to Goodreads and Amazon for the book cover, about the book, and author information. If you can not see the link above you will need to turn off your spam blocker. Buying via these above links allows my site to get a % of the sale at no cost to you. This money gets used to buy items for giveaways.
https://www.facebook.com/CrossroadReview