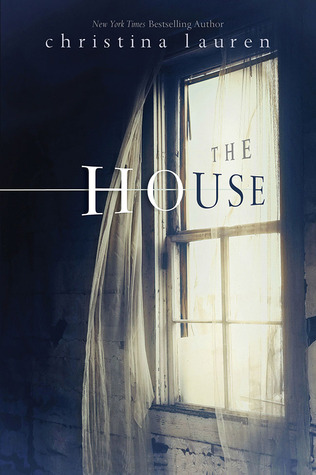 Gavin tells Delilah he's hers—completely—but whatever lives inside that house with him disagrees.
After seven years tucked away at an East coast boarding school, Delilah Blue returns to her small Kansas hometown to find that not much has changed. Her parents are still uptight and disinterested, her bedroom is exactly the way she left it, and the outcast Gavin Timothy still looks like he's crawled out of one of her dark, twisted drawings.
Delilah is instantly smitten.
Gavin has always lived in the strange house: an odd building isolated in a stand of trees where the town gives in to mild wilderness. The house is an irresistible lure for Delilah, but the tall fence surrounding it exists for good reason, and Gavin urges Delilah to be careful. Whatever lives with him there isn't human, and isn't afraid of hurting her to keep her away.
About the Author
Christina Lauren is the combined pen name of long-time writing partners/besties/soulmates/brain-twins Christina Hobbs and Lauren Billings. The coauthor duo writes both Young Adult and Adult Fiction, and together have produced nine
New York Times
bestselling novels including
Beautiful Bastard
and
Sweet Filthy Boy
from Gallery Books. Their books have been translated into over twenty-three languages.
You can find them online at ChristinaLaurenBooks.com, Facebook.com/ChristinaLaurenBooks, or on Twitter at @Lolashoes (Lauren), @seeCwrite (Christina), or follow @ChristinaLauren for official news.
Ok so this one is somewhere between walk away and hey if this is your thing try it out. So I decided to give it three stars because I did like it. But, well it just didn't work out all that well in parts. Both characters are stalkers but not in to bad a way.
This one is a romance with the paranormal. I don't want to give to much away. But think back to that kids movie Monster House and then add romance to it. Like HEAVY ROMANCE ELEMENTS! This book has a lot of similarities to 50 Shades if you ask me. Lip Biting, Stalking, etc. But in this one its the House that does all the bonding.
That being said I think this would make a great book for those who are switching out of higher teen and going into adult or new adult books. As there are parts of this that pertain more this these authors other books (beautiful bastard series) etc. Parts where people are biting things and well fingering things and eventually having sex. And although that is not a bad thing. I don't think that some of that needed to be in this book for Teens.
The story itself was great. It was a little slower in spots, but it worked out in the end. I really just wished that either A. this would have been cut down just a bit on some of the sexual elements or B. It would have been for New Adult.
With either of those done this could have been a 5 star all the way.
Go Into This One Knowing
High Sexual Content
"All opinions are 100% honest and my own."
a Rafflecopter giveaway
Disclaimer: Thanks to Goodreads and Amazon for the book cover, about the book, and author information. If you can not see the link above you will need to turn off your spam blocker. Buying via these above links allows my site to get a % of the sale at no cost to you. This money gets used to buy items for giveaways.
https://www.facebook.com/CrossroadReview