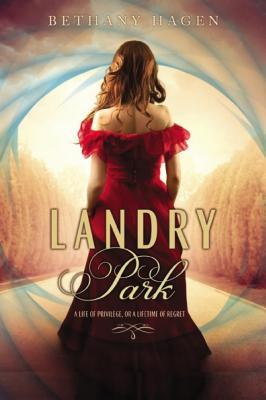 Downton Abbey meets The Selection in this dystopian tale of love and betrayal
In a fragmented future United States ruled by the lavish gentry, seventeen-year-old Madeline Landry dreams of going to the university. Unfortunately, gentry decorum and her domineering father won't allow that. Madeline must marry, like a good Landry woman, and run the family estate. But her world is turned upside down when she discovers the devastating consequences her lifestyle is having on those less fortunate. As Madeline begins to question everything she has ever learned, she finds herself increasingly drawn to handsome, beguiling David Dana. Soon, rumors of war and rebellion start to spread, and Madeline finds herself and David at the center of it all. Ultimately, she must make a choice between duty - her family and the estate she loves dearly - and desire.
About the Author
Bethany Hagen was born and raised in Kansas City. She grew up reading Charlotte Brontë, Jane Austen, and all things King Arthur, and went on to become a librarian.
Landry Park
is her debut novel. Find out more at www.bethanyhagen.com.
Stunningly and wonderful surprising book! Picking up this book, I won't lie, it was the cover that drew me in and then of course I read what it was about and had to have it. I wasn't disappointed! It took me a bit longer to get into it, but as I kept reading, the more it built and the more I just couldn't read fast enough. Filled with intrigue and suspense, I found this to be a very worth wild read!
"All opinions are 100% honest and my own."
Disclaimer: Thanks to Goodreads and Amazon for the book cover, about the book, and author information. If you can not see the link above you will need to turn off your spam blocker. Buying via these above links allows my site to get a % of the sale at no cost to you. This money gets used to buy items for giveaways.
https://www.facebook.com/CrossroadReview