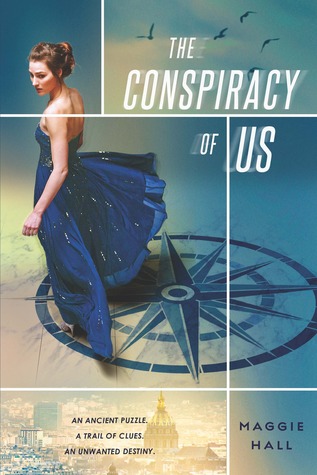 A fast-paced international escapade, laced with adrenaline, glamour, and romance--perfect for fans of Ally Carter
Avery West's newfound family can shut down Prada when they want to shop in peace, and can just as easily order a bombing when they want to start a war. Part of a powerful and dangerous secret society called the Circle, they believe Avery is the key to an ancient prophecy. Some want to use her as a pawn. Some want her dead.
To unravel the mystery putting her life in danger, Avery must follow a trail of clues from the monuments of Paris to the back alleys of Istanbul with two boys who work for the Circle—beautiful, volatile Stellan and mysterious, magnetic Jack. But as the clues expose a stunning conspiracy that might plunge the world into World War 3, she discovers that both boys are hiding secrets of their own. Now she will have to choose not only between freedom and family--but between the boy who might help her save the world, and the one she's falling in love with.
About the Author
Biography
Ok so for me this book was a solid Take It or Leave It
I had a few issues in this one. The first being that at this dance the MC just picks up and leaves with a boy she doesn't know. I mean I understand that she wants to know more about her family. But it seemed rushed. It would have been better if the story would have opened a little slower and she would have gotten to know both boys first. Before jumping ship.
My next issue was that although I am a die hard fan of the Da Vinci Code and the like this book just tried to hard to convince me to believe it. I wish the story would have taken a more subtle approach with the entire thing.
The last thing I had an issue with was that I couldn't connect with any of the characters. I felt that all of them were pretty shallow. This story felt more YA Plot oriented vs. Character.
Ok so now for the good stuff. So first off the cover is just plain beautiful. It grabs the eye and makes you want to read it. The places that the MC/SC's go were pretty interesting and really did remind me of the Da Vinci Code and Angels and Demons. Which was great. And then adding in just a touch of the fashion world kept it light and not to dark.
The puzzles, action, conflicts and light love triangle were just great and felt right for this book. They keep the reader reading, because you want to know what in the world is going to happen.
In the end I think this would be a great book for someone just starting out in the higher YA. It would be a great transition book from Lower YA to the Higher stuff like Sarah. J. Mass.
Go Into This Knowing
Love Triangle, Far Fetched Plot, Shallow Characters, Slow to Start
Disclaimer: Thanks to Goodreads and Amazon for the book cover, about the book, and author information. If you can not see the link above you will need to turn off your spam blocker. Buying via these above links allows my site to get a % of the sale at no cost to you. This money gets used to buy items for giveaways.
https://www.facebook.com/CrossroadReview