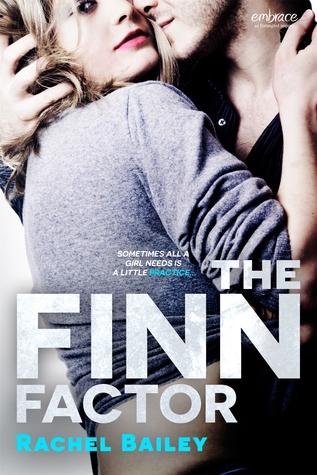 A new adult romance from Entangled's Embrace imprint...
Sometimes all a girl needs is a little practice...
It's been twelve months, three days, and eleven hours since accounting student Scarlett Logan made it past a second date. A pitcher of mojitos in hand, she employs her supreme graphing skills to narrow things down to one horrifying explanation. Kissing. Clearly someone needs to teach her how to kiss properly. Like, say, her best friend and roomie, Finn Mackenzie. He's safe, he's convenient, and yeah, maybe just a little gorgeous.
Finn knows exactly why Scarlett's boyfriends are disappearing quickly. Him. Not a single guy she's brought home is nearly good enough. And he'll be damned if he lets some loser give her "kissing lessons." No. He'll do the honors, thank you very much. The moment their lips touch, though, everything turns upside down. But Scarlett deserves the one thing Finn can't give her. And if he doesn't put an end to the sexy little shenanigans, he'll teach Scarlett the hardest lesson of all...heartbreak.
Oh. My. Word. Can I get a Finn Mackenzie? What a fun, flirty and very fun read with the right amount of steaminess. This book had all the elements. A good book boyfriend...a very intense best friend who wants to protect his friend, but may also be harboring secret feelings and a girl who just wants to snag a good guy. LOVED IT!
"All opinions are 100% honest and my own."
Disclaimer: Thanks to Goodreads and Amazon for the book cover, about the book, and author information. If you can not see the link above you will need to turn off your spam blocker. Buying via these above links allows my site to get a % of the sale at no cost to you. This money gets used to buy items for giveaways.
https://www.facebook.com/CrossroadReview